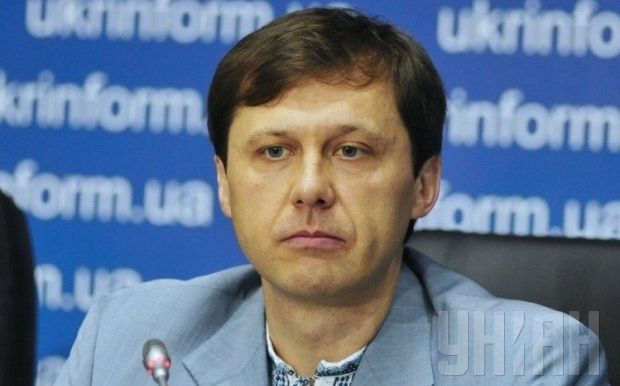 UNIAN
Shevchenko was appointed Minister of Ecology and Natural Resources by a resolution of the Verkhovna Rada of Ukraine on December 2, 2014 "On the formation of the composition of the Cabinet of Ministers of Ukraine" from the quota of parliamentary faction of "All-Ukrainian Union Fatherland" party in the Verkhovna Rada.
That faction is led by Ukrainian politician and former Prime Minister Yulia Tymochenko.
According to the cabinet, during Shevchenko's tenure as the minister he has repeatedly violated Ukrainian legislation, which necessitated the carrying out of inspections.
In particular, according to a cabinet statement, in January 2015, during working time, Shevchenko was in the United Arab Emirates on personal business without a permit, while on May 5, 2015 the minister was also absent from his office without reasonable excuse and did not take part in a governmental meeting.
In addition, on 6 June at 1430 Shevchenko made a charter flight in a private plane to Dresden on personal business and returned on June 8, 2015 at 1600 [during working time] from the city of Nice also by private jet, the document says.
These facts, as noted in the document, reveal violations of the requirements of Articles 22 and 23 of the Law of Ukraine "On the prevention of corruption," according to which ministers cannot use their authorities or positions, or related opportunities, to obtain undue benefit for themselves or others. It is also prohibited to receive directly or through other persons gifts for themselves or persons close to them presented by legal or natural persons.
In addition, the document reads, during his tenure Shevchenko failed to ensure the timely, efficient and full implementation of relevant tasks for the reform of the sector that were provided for by a number of legal acts, including by the program of activities of the Cabinet of Ministers, the coalition agreement, an action plan for implementation of the Program of the Government and the Strategy for Sustainable Development "Ukraine - 2020" in 2015, and the national action plan on environmental protection for 2011-2015.
Also, during six months in office, the minister failed to ensure the targeted and effective use of funds received from the EU for the implementation of activities under the national action plan on environmental protection for 2011-2015, the cabinet said.