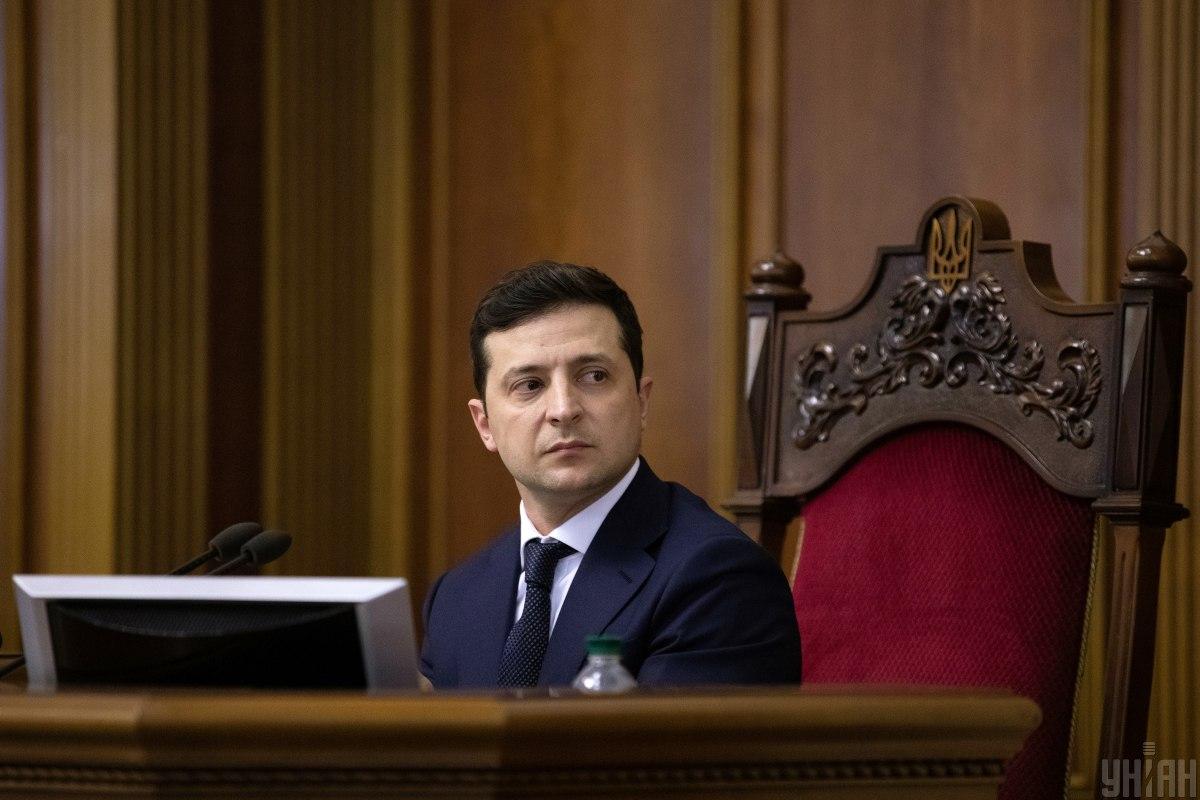 Photo from UNIAN
President of Ukraine Volodymyr Zelensky has called on the country's legislators to keep working on the adoption of important laws.
Countering coronavirus must be a joint effort, the president stressed.
"People's deputies, who today have no other choice than to keep working, should understand this especially well. If any of them forgot, I'll remind the words from the text of the deputy oath: 'I shall fulfill my duties in the interests of all compatriots'," Zelensky emphasized.
Read alsoUkraine to sue Russia in int'l courts after Ukrainians in Crimea banned from owning land plots
"When our Ukrainian doctors work almost without rest, when thousands of military remain in the trenches, deputies should be ashamed to say anything about some kind of fear. You can only have one fear – to lose confidence of the Ukrainian people. I urge people's deputies to think about adopting important laws that Ukraine's economy needs, which will fill the budget with vital resources. The country isn't stopping, the country keeps working. And you are no exception," the head of state emphasized.