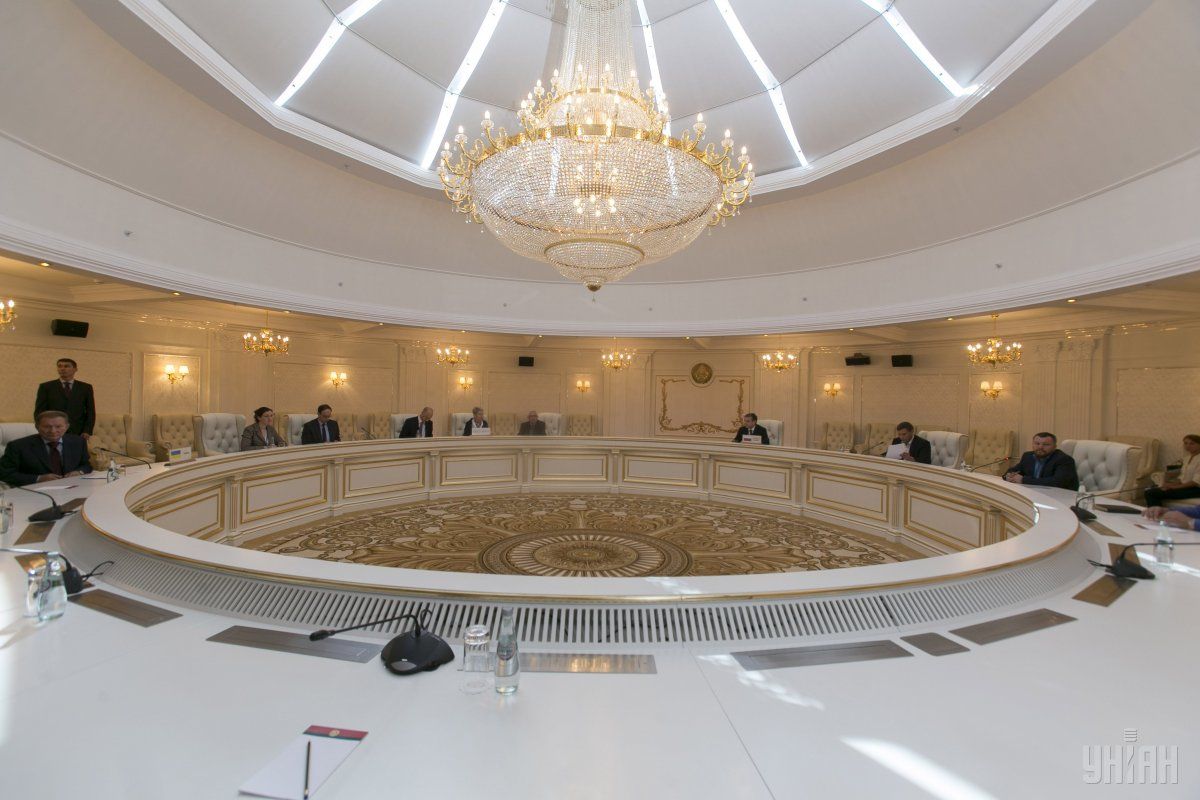 Photo from UNIAN
The so-called "advisory council" within the framework of the Trilateral Contact Group for Donbas settlement in Minsk could be created after the approval of the Normandy Four member states at the level of advisers, says Vice Prime Minister, Minister for the Reintegration of Temporarily Occupied Territories of Ukraine Oleksiy Reznikov.
He noted that the creation of such a "council" should be approved by Germany and France, since the TCG is a brainchild of the Normandy format, the vice PM told RBC-Ukraine.
"The final decision and signing is possible only after the consent of the German and French parties. They shouldn't only approve, but also delegate their representatives there as observer participants," he said, noting that there should also be an OSCE reaction.
Read alsoUkraine never to fix in Constitution "special status" for certain areas of Donbas, Vice PM says
"To this end, at least political advisers will have to agree. If leaders say okay, then each country's foreign ministry will be able to authorize the advisers to coordinate this decision. I don't know how they will fix it," Reznikov added.
As UNIAN reported, on March 11, Minsk hosted the regular meeting of the Trilateral Contact Group for Donbas settlement with the participation of the head of Ukrainian President's Office Andriy Yermak and Deputy Head of Russian President's Administration Dmitry Kozak. The two agreed to sign the TCG decision on the establishment of an "advisory council" as part of the political subgroup following consultations with representatives of the OSCE, France, and Germany regarding the implementation of the agreements reached during the Normandy summit. The signing was scheduled to take place at the next meeting in Minsk on March 25.
Later, the Dzerkalo Tyzhnia outlet published a copy of the minutes of meeting signed in Minsk on March 11. According to the document, the criteria and the procedure for appointing council members shall be independently determined by Ukraine, certain areas of Donetsk and Luhansk regions of Ukraine, the Russian Federation, Germany, France, and the OSCE.
At the same time, 10 representatives from Ukraine and the certain areas of Donetsk and Luhansk regions will each have the right to cast votes, and one representative each from Russia, Germany, France, and the OSCE – the right to cast consultative votes.
Read alsoAdvisory Council with Donbas warlords: canceled or delayed?
A few days later, about 60 MPs with the Servant of the People party called on President Zelensky to halt the process of creation of the advisory council, which many said would legitimize Russian occupation authorities in Donbas, putting them on equal footing with the Ukrainian negotiators, while portraying Russia as a pure mediator in the conflict rather than a direct party to it.