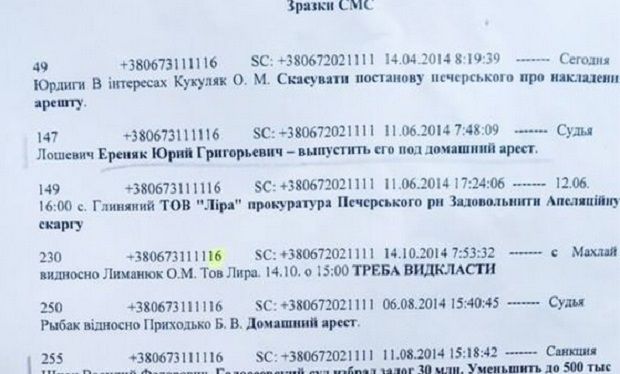 Photo from Facebook, Anton Herashchenko
Photos with the messages were published on Herashchenko's page in Facebook.
"Some SMSs included names of the defendants in cases, some indicated numbers of cases based on the state register of court decisions and recommendations regarding proper resolutions of cases," Herashchenko wrote.
He said that a mere instruction for a judge and a judge's intention to execute it constitutes a criminal offense both by the judge and by those who provide such instructions.
"After all, each of [these instructions] results in a flagrant violation of the law," Herashchenko wrote.
As UNIAN reported earlier, Prosecutor General of Ukraine Viktor Shokin filed a submission to the Verkhovna Rada to allow the detention and arrest of the chairman of the Appeals Court of Kyiv Anton Chernushenko.