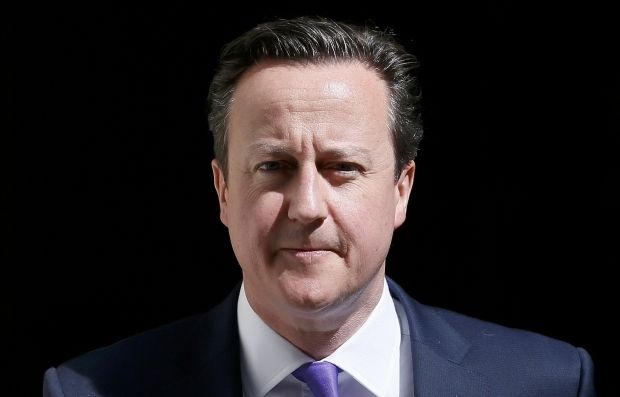 REUTERS
As Nicholas Watt and Ian Traynor, the correspondents of the publication, reported on Friday, Labour and Ukip accused the prime minister of planning to offer the British people a "post-dated cheque", after UK officials confirmed in Brussels that the referendum will be held before his proposed EU treaty change has been fully ratified.
The row broke out at the EU summit in Brussels shortly before Cameron briefly outlined his reform plans for the first time in the formal setting of an EU summit. One EU diplomat described the prime minister's intervention as "a commercial break".
The diplomat said: "There was a very emotional discussion on migration, and David Cameron gave us a commercial break."
The prime minister's intervention lasted between eight and 10 minutes, and there were no responses from any of the other 27 EU heads of government. The president of the European council, Donald Tusk – who was chairing the summit – was the only person in the room who responded to Cameron.
The prime minister, who spoke to or briefed every EU leader in person before the summit, told his fellow EU leaders there has been widespread unease for many years in the UK over EU membership, and that he is determined to address the issue.
But the prime minister's intervention, which will trigger the start of technical talks involving UK officials and officials in Brussels, was overshadowed by a row over the guarantees he will secure by the time of the referendum. The BBC reported that the prime minister accepts that every EU member state will not have ratified his proposed revision of the Lisbon treaty by the time of his referendum.
The referendum will take place no earlier than 2016. In the UK such plebiscites are traditionally held in May or September.