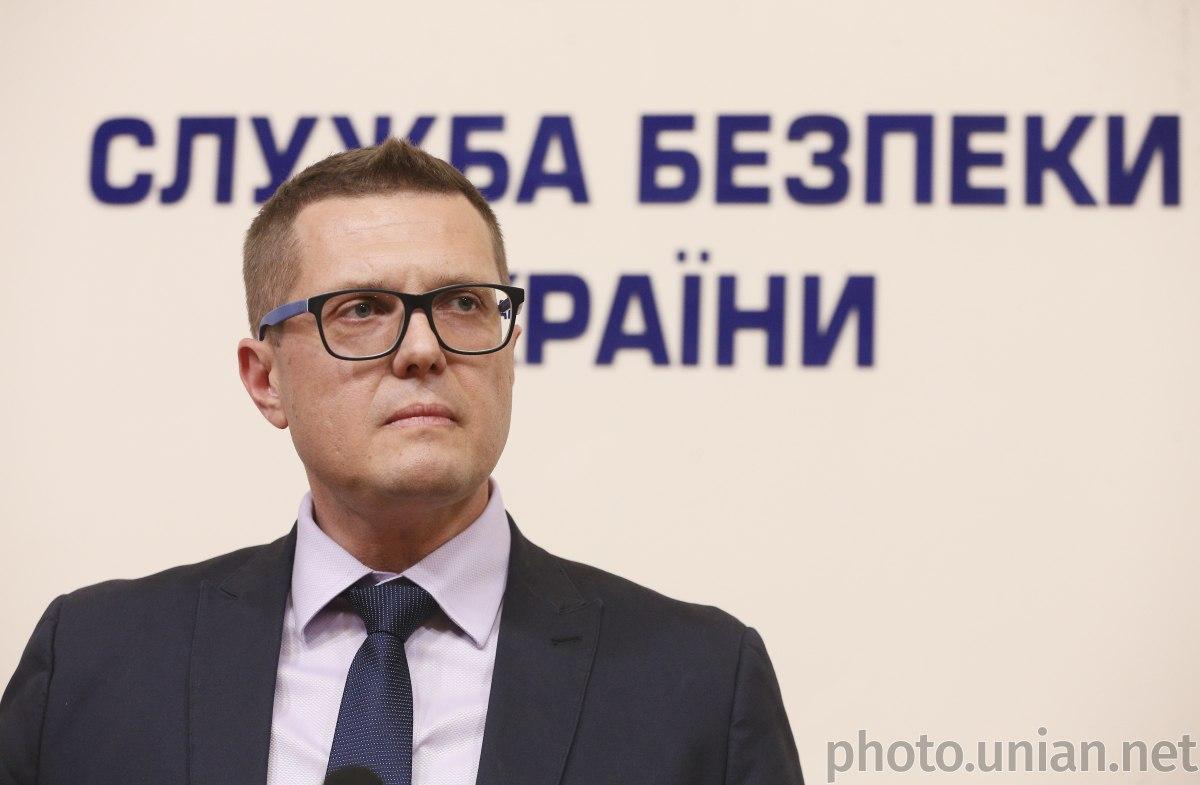 Ivan Bakanov / Photo from UNIAN
Chairman of the Security Service of Ukraine Ivan Bakanov submitted to the National Security and Defense Council of Ukraine proposals to extend for another three years the ban on the use of Russian social networks.
The report published on the SBU website says the agency chief proposed to extend sanctions against Russian social networks Odnoklassniki and VKontakte.
In particular, SBU cyber experts say the number of their users in Ukraine over the ban period dropped by nearly 70%, which significantly narrowed down target audiences of psychological operations implemented by Russian intelligence.
"Fake news in countries with established democracies are equal to weapons of mass destruction. A hybrid war continues against Ukraine, while we continue to repel information attacks coming from the Russian Federation. Therefore, the extension of sanctions does make sense: this will protect our citizens from fake news and manipulation, and accordingly, we will maintain the security of the state in general," Bakanov is convinced.
It is also stated that on average, over 2017-2020, the SBU recorded thousands of cases of destructive content being posted on Odnoklassniki and VKontakte platforms.
Read alsoRussian manipulations to avoid responsibility for aggression in Ukraine harm UN efforts to fight coronavirus – MFA Ukraine
Since sanctions were imposed, the SBU have registered almost 100 criminal proceedings against owners and administrators of anti-Ukrainian communities in these social networks, charged with an encroachment on the territorial integrity and inviolability of Ukraine, actions aimed at forcibly changing the constitutional system or seizing state power, as well as the creation of terrorist groups.
In addition, SBU cyber experts record a surge in the activity of agitators, trolls, and bot farms in Russian social networks. This is due to quarantine measures during the coronavirus pandemic and the approach of Easter and May holidays.
According to cyber experts, approximately 70% of destructive material about Ukraine is being promoted precisely from the Russian information space, including from the said social networks.
Read alsoSBU cyber experts warn of fake news on coronavirus spread over social networks
As UNIAN reported, in the spring of 2017 at that time, a decision of the National Security and Defense Council was enacted on blocking access to Russian social networks VKontakte, Odnoklassniki, as well as Yandex and Mail.ru resources, along with a ban on use accounting software product "1C".
Later, the relevant lists were expanded