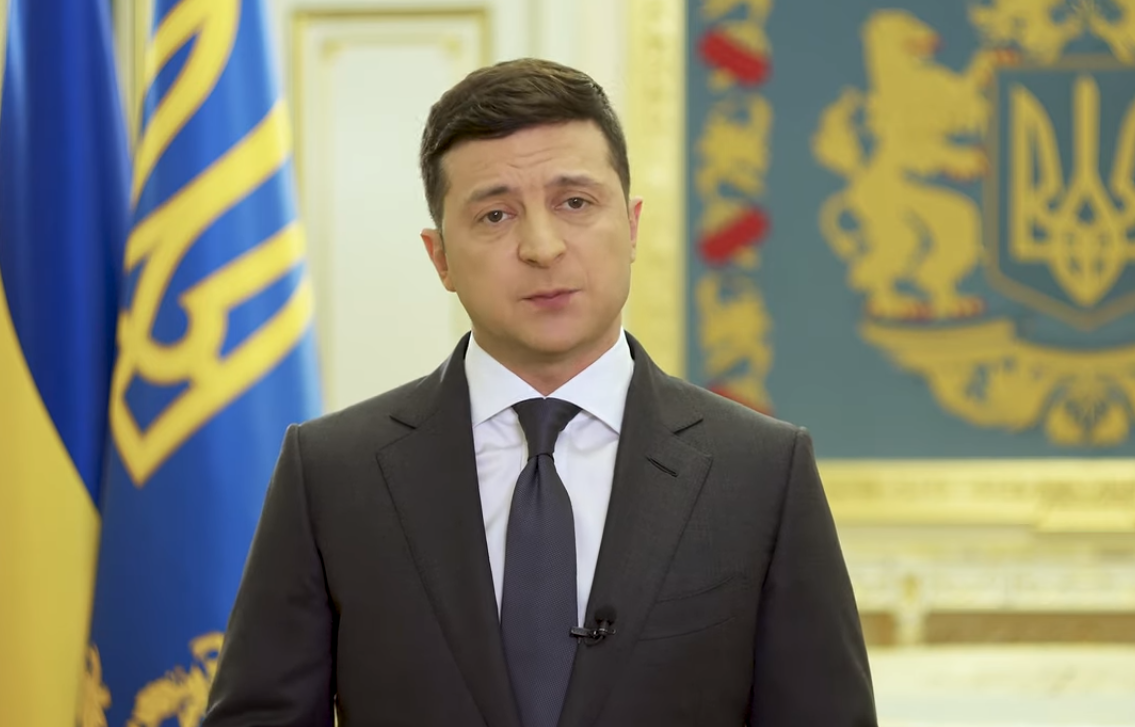 Zelensky comments on the recent Chornobyl forest fire / Screenshot
Ukrainian President Volodymyr Zelensky says there is currently no open fire in the Chornobyl exclusion zone and thus there is no threat to the Chornobyl nuclear power plant (NPP), a spent fuel storage facility, or other critical infrastructure.
"Speaking about the forest fire in the exclusion zone: every day in the past week, the chairman of the State Emergency Service reported on the situation. Six fires were put out yesterday [April 13]. There are no threats to the nuclear power plant, spent fuel storage and other critical facilities," he said in a video address posted on the President's Office page on Facebook on April 14.
Read alsoRain helps beat forest fire in Chornobyl exclusion zone
"The national police have already detained people who caused the fires – they will be held liable for all their actions. I urge all citizens not to panic. We remember the lessons of April 26, 1986 [when the Chornobyl nuclear power plant exploded]. And no one will hide the truth from you," he said.
The president emphasized that "the truth is that the situation there is under control, the radiation background in the capital city and Kyiv region is within normal limits."
As UNIAN reported earlier, forest fires in the Chornobyl exclusion zone began on April 4, covering 20 hectares then. On April 7, the area affected by the fire expanded to 35 hectares.
Director of the Chornobyl Tour operator Yaroslav Yemelianenko, writing on Facebook, described the situation as critical. He said the fire was rapidly expanding and had reached the abandoned town of Pripyat, two kilometers from where "the most highly active radiation waste of the whole Chornobyl zone is located." He called on officials to warn people of the danger.
Acting chairman of the State Environmental Inspectorate Yehor Firsov said on April 14 that they had managed to contain the fire in the Chornobyl zone and radiation levels were within normal limits overall.
Chairman of the State Emergency Service Mykola Chechotkin, in turn, said that a few more days were needed to completely liquidate the remaining smoldering areas left after the devastating forest fire in the Chornobyl zone.
Police say they have identified a 27-year old local resident who they accuse of deliberately starting the blaze.