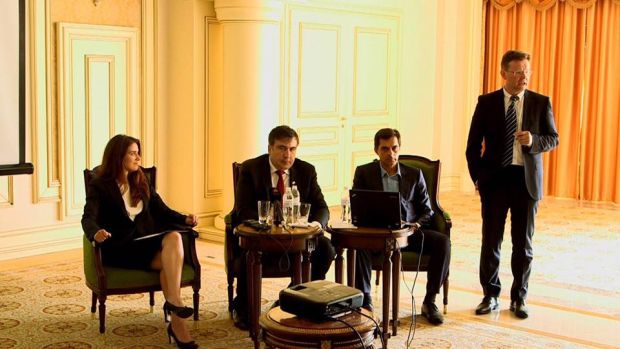 facebook.com/SaakashviliMikheil
"Today we've had a meeting with international donors. We need money for the roads, and we guarantee it won't be stolen..." Saakashvili wrote on his Facebook page on July 1.
U.S. Ambassador to Ukraine Geoffrey Pyatt expressed his support of Saakashvili at the meeting, an UNIAN correspondent reported.
Pyatt announced the United States fully supported Saakashvili and his team, and would do everything so that they could succeed.
Сьогодні провели зустріч з міжнародними донорами. Нам потрібні гроші на дороги і ми забезпечимо, щоб іх не вкрали, гроші...

Posted by Mikheil Saakashvili on 1 Июль 2015 г.
As UNIAN reported earlier, Saakashvili said that poverty in Ukraine contradicted the laws of nature because the resources available in the country allow it to live at a much higher level.