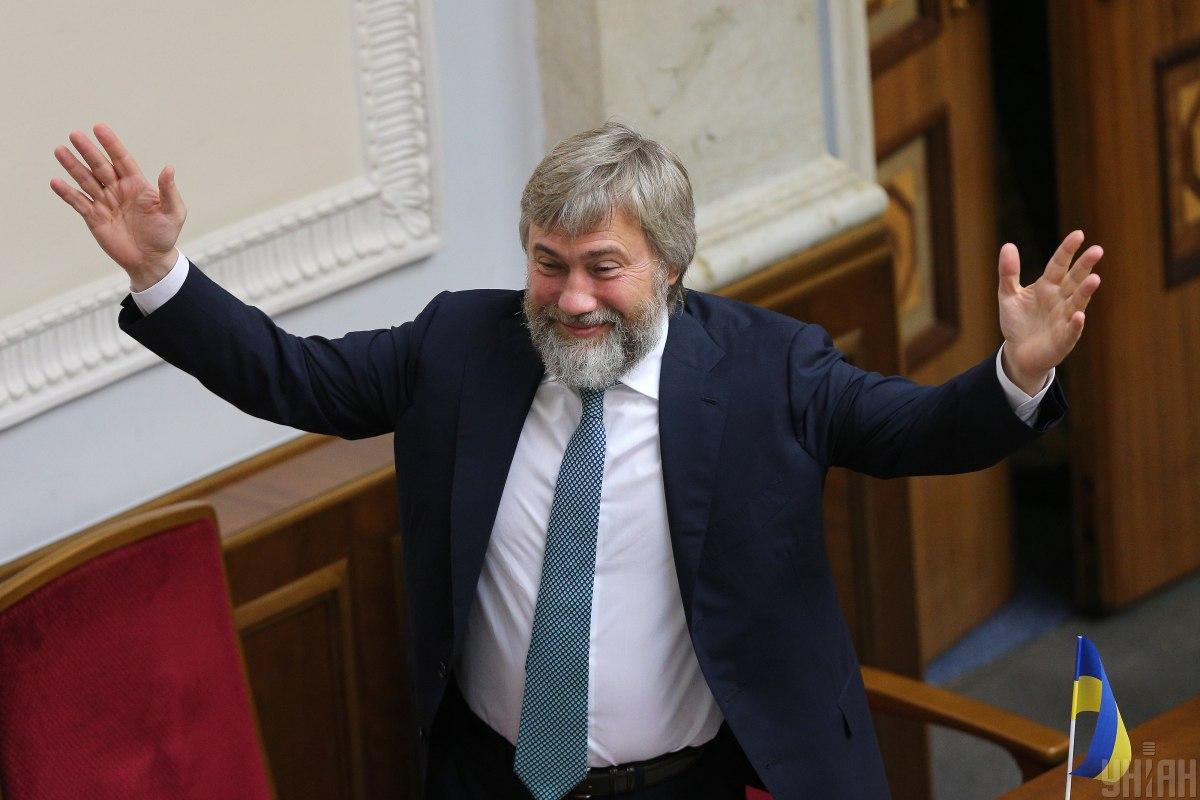 Novynsky has tested positive for COVID-19 / Photo from UNIAN
Ukrainian Member of Parliament from the Opposition Platform – For Life Party and Ukrainian businessman Vadym Novynsky has announced he has tested positive for the novel coronavirus.
"In accordance with Health Ministry requirements for checking those who have had contacts with confirmed COVID-19 cases, I've been tested today," he said on April 15. "The coronavirus test has returned positive results."
According to Novynsky, he feels fine, having no symptoms of the disease, the body temperature is 36.8°C. Also, a chest computed tomography scan did not reveal abnormalities. Despite this, he was hospitalized. "Before repeat testing, the doctors are still cautious in their conclusions and forecasts, and they have advised me to spend several days in the hospital under their supervision," he added.
He says he will abide by doctors' recommendations and will observe the isolation regime. "Everyone I've recently had contacts with will also undergo thorough testing," he said.
Novynsky met with Onufriy / Photo from news.church.ua
Prior to the announcement, Novynsky met Metropolitan Onufriy, the head of the Ukrainian Orthodox Church (Moscow Patriarchate), the church's press service said.
Read alsoZelensky: Almost 100 Kyiv-Pechersk Lavra monks test positive for COVID-19
Novynsky handed over 850,000 medical face masks, which are to be given away to members of the church for free during Orthodox Easter services.
As UNIAN reported earlier, almost 100 people from the Kyiv-Pechersk Lavra monastery, the seat of the Ukrainian Orthodox Church (Moscow Patriarchate), have tested positive for the COVID-19 coronavirus.