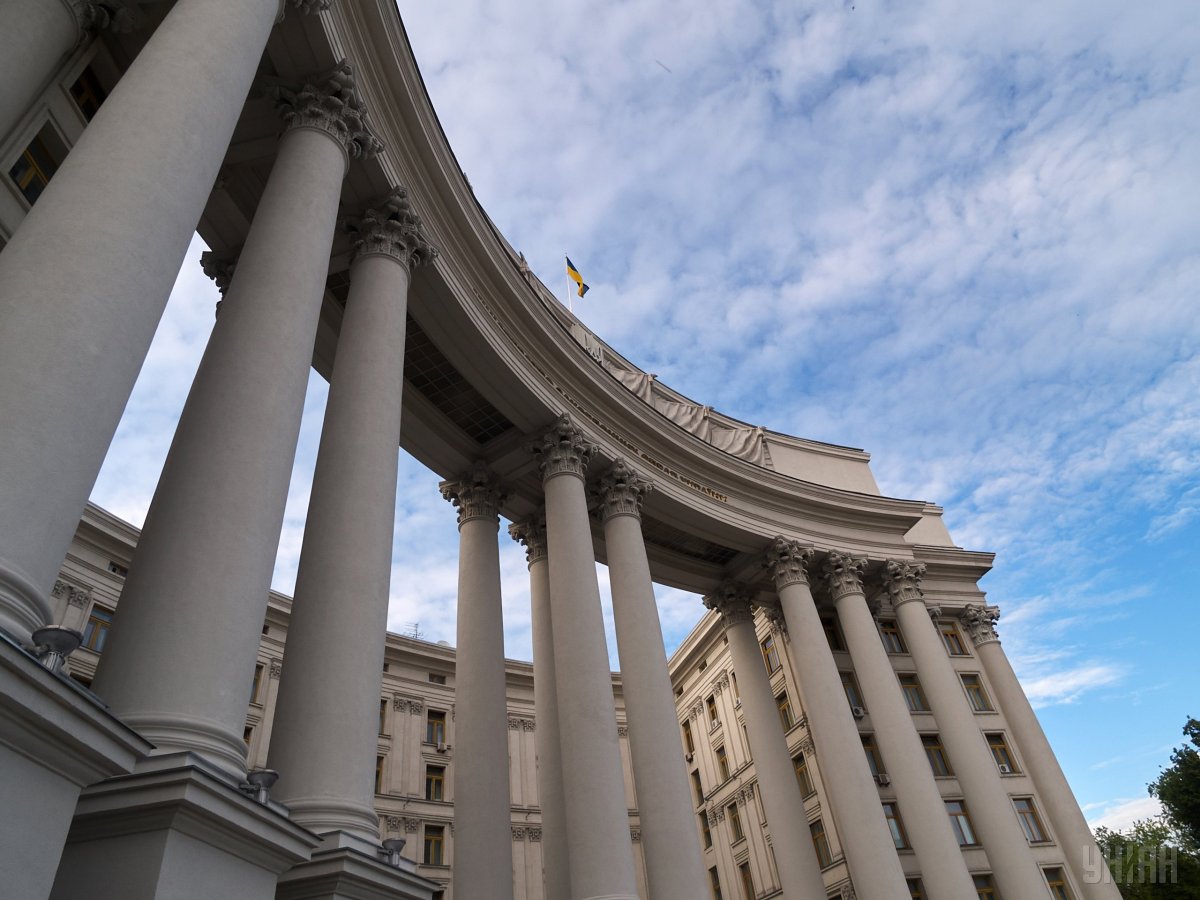 MFA Ukraine / Photo from UNIAN
The Ministry of Foreign Affairs of Ukraine has called on the Russian Federation to provide emergency medical care to the population of the occupied Crimea and Donbas, as well as illegally detained Ukrainians, against the backdrop of the coronavirus spread.
MFA Ukraine has expressed concern about the current state of affairs in this regard.
"The ongoing armed aggression by the Russian Federation rules out direct assistance by the Ukrainian side to the population of the temporarily occupied territories. In the context of continued hostilities and the severance by the occupation administration of access of the OSCE SMM, UN agencies, the International Committee of the Red Cross, and other international humanitarian organizations, assistance on the part of the international community is also being hindered," the statement says.
At the same time, Ukrainian diplomats once again emphasize obligations Russia bears as an occupying power, in accordance with international humanitarian law, to take all necessary measures aimed at protecting the life and health of the population of these territories.
"In particular, according to Article 56 of the Geneva Convention for the Protection of Civilian Persons in Time of War of August 12, 1949, the occupying power is obliged to ensure and maintain conditions in the occupied territory that are satisfactory from the point of view of health and sanitation, and must take preventive measures required to prevent the spread of infectious diseases and epidemics," reads the statement.
Read alsoMEP warns Russia of sanctions to come over lack of COVID-19 response in occupied Crimea, Donbas
In this regard, MFA Ukraine has called on Russia to provide on regular basis comprehensive information on the situation with the COVID-19 spread in the Ukrainian territories it temporarily occupies, as well as on measures to assist the population of these territories in connection with the pandemic.
"We urge the Russian Federation to fully ensure the right to life and access to medical support for illegally detained citizens of Ukraine, to provide unhindered and safe access of representatives of international monitoring missions and the International Committee of the Red Cross, as well as doctors, to the population of temporarily occupied territories with the aim of conducting a qualified medical examination and treatment, as well as provide humanitarian assistance," the Foreign Ministry emphasizes.
A corresponding note was sent to the Russian side setting out demands to the Russian Federation as an occupying power.
"We urge the international community to facilitate the unblocking by Russia of access to the temporarily occupied territories of Ukraine to provide such assistance," the Ukrainian Foreign Ministry summed up.