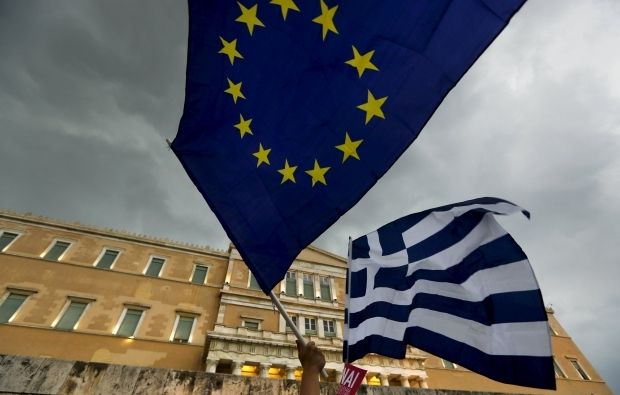 REUTERS
Addressing a Dutch parliamentary committee, the Eurogroup president Jeroen Dijsselbloem said Greek voters should not expect to get better terms from their creditors by voting "no" in the referendum, Reuters reports.
Dijsselbloem said that while the offer on which Greeks were being asked to vote had expired, the referendum would show whether Greeks were prepared to make the painful sacrifices needed to stay in the currency bloc.
"One illusion must be swept from the table: that if the outcome is negative then everything can be renegotiated and you will end up with an easier and more attractive package," said Dijsselbloem, who is also Dutch finance minister.
Far-reaching austerity measures are needed to put the Greek economy back on track, he said.
"If people say they don't want that, there is not only no basis for a new program, there is also no basis for Greece in the euro zone."
His remarks contradict those of Greek Prime Minister Alexis Tsipras, who said a "no" vote would force the Eurogroup and other lenders to come back with a more favorable offer.
Dijsselbloem told reporters the euro zone countries were still prepared to help Greece in the event of a "yes" vote.
"The future of Greece is in the hands of the Greek people," he said. "If the outcome is positive, then there is naturally, on the European side, the willingness to help Greece out of the gutter."