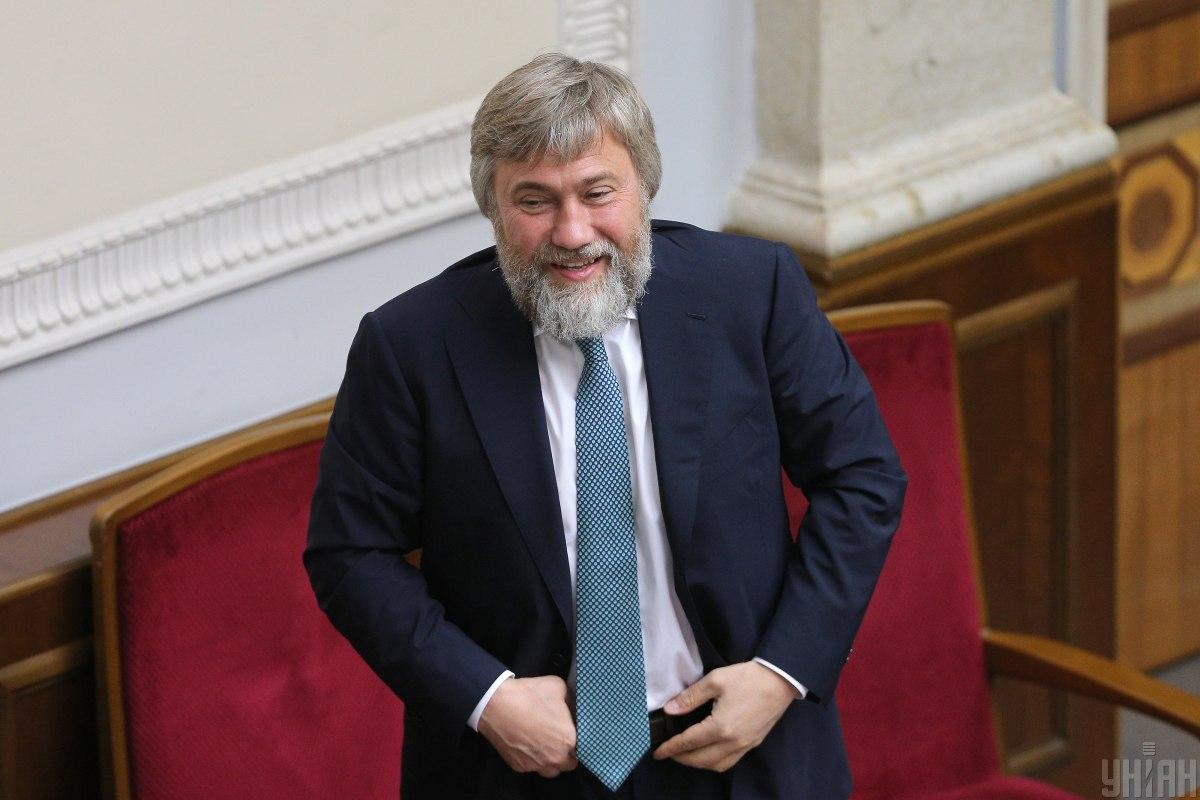 MP Novynsky / Photo from UNIAN
Ukrainian Member of Parliament and oligarch Vadym Novynsky and Andriy Kiseliov whose interests include metallurgy were excluded from Russia's sanctions list on April 20.
As Russia's news agency Interfax reported, Novynsky and Kiseliov were removed from the list of individuals subject to special economic measures of Russia under a decree of the Government of the Russian Federation, signed on April 20 and published on the official portal of legislative acts.
Read alsoOpposition Platform MP Novynsky says he tests positive for coronavirus
Novynsky is a co-owner of Metinvest Holding, Kiseliov is reportedly affiliated with the UkrMet Group.
The two businessmen were sanctioned during the second wave of restrictive measures introduced by Russia late in December 2018, which followed almost immediately after the first wave in November 2018.
Such measures as the freezing of non-cash funds, securities and property in Russian territory and a ban on the withdrawal of capital outside Russia are used in respect of legal entities and individuals included in the list, as well as organizations controlled by them.