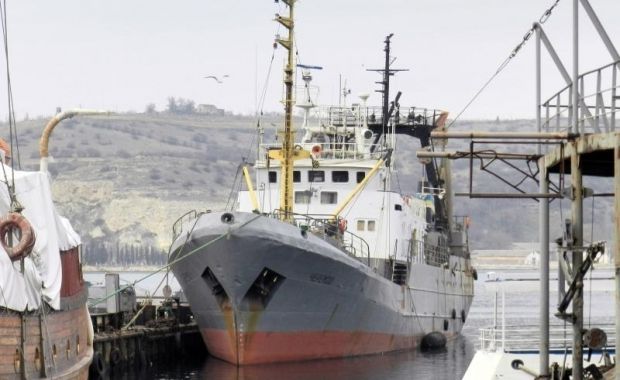 Cheremosh / korabli.eu
The court move followed the request submitted by the Prosecutor General's Office investigating into violations of a court order on prohibiting ships from entering closed ports in the Russian-occupied Crimea.
Investigative activities organized and conducted in accordance with the Ukrainian legislation on criminal proceedings resulted in receiving irrefutable evidence that the captain of the ship, a Ukrainian citizen, committed a crime under part 2 Art.332-1 of the Criminal Code of Ukraine (Violation of the order of entering and exiting the temporarily occupied territory of Ukraine), that's according to press release.
The ship is docked in Berdyansk sea trading port.