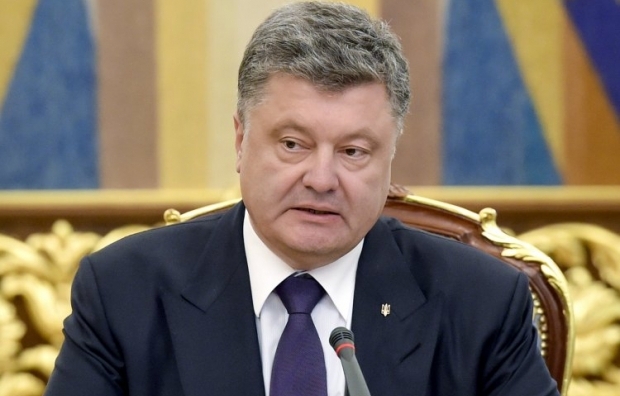 Photo from UNIAN
"I saw populist politicians who jeopardized the existence of the country's financial banking system and economic stability, trying to win some public affection. I also saw giving away promises that cannot be kept," said Poroshenko.
The president added that he was proud of the "absolutely responsible popular attitude" toward the parliament's move which appeared to be a cold shower for out-of-date politicians, unlike Greece where the people were fooled with populist slogans and now face severe unemployment and blocked banking system which, in turn, threatens state security.
UNIAN earlier reported that the parliament passed in a third reading the bill on restructuring of foreign currency loans which obliged all banks to restructure the obligations under the credit agreement at the official NBU rate on the date of the loan agreement at the written request of the citizens of Ukraine who had outstanding obligations under the loan agreements in foreign currency.
Ukraine's Finance Ministry and the National Bank both strongly opposed the draft law calling it dangerous for the banking system.
Finance Minister Natalie Jaresko called the law full of populism while Economy Minister Aivaras Abromavicius mentioned that the bill is not consistent with Ukraine's obligations before the International Monetary Fund, its key creditor.