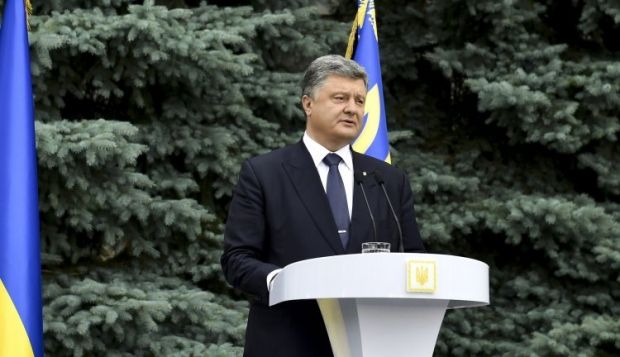 UNIAN
"Today you're taking up your duties, and each one of you – just imagine – has already become a symbol of Ukrainian reforms, and the state of [Ukrainian] society depends and will largely depend on your first and subsequent steps," Poroshenko said.
The president also noted that the main tasks of the police are not only to deal with violations of laws, but also to "inspire all the people with the belief that reforms are necessary and irreversible. The belief that the Ukrainian state is strong enough to defend itself."
"Needless to say, the enemy wants you to make mistakes, to become a mere reincarnation of a typical Ukrainian policeman who has simply been put in a new car and dressed in a new uniform. Let's demonstrate that this will not be the case!" Poroshenko emphasized.
The president also noted that the Ukrainian people believe in the police and entrust them with enormous expectations.
"We are witnessing the implementation of one of the most ambitious reforms in our state. A model of transition from a punitive to a service function of law enforcement agencies is at the core of this reform," Poroshenko summed up.
As UNIAN reported earlier, a patrol police service has been created under the Law on the National Police as part of the reform of law enforcement agencies.
The national police is a central executive agency that serves the public and ensures the protection of human rights and freedoms, countering crimes and maintaining law and order. The police shall be coordinated and supervised by the Cabinet of Ministers through the minister of internal affairs.
The national police include criminal and patrol police, the police guards division, special police, and riot police.