REUTERS
"With the rejection of the rules of the eurozone ... negotiations about a programme worth billions are barely conceivable," said German Vice Chancellor Sigmar Gabriel. The left radical government of Greece led by Alexis Tsipras "torn down the last bridges on which Greece and Europe could have moved towards a compromise," Gabriel said in an interview with the Tagesspiel newspaper, according to Sky News.
It was earlier reported that the referendum should be declared valid, as over 62.50% of the voters showed up to cast their ballot.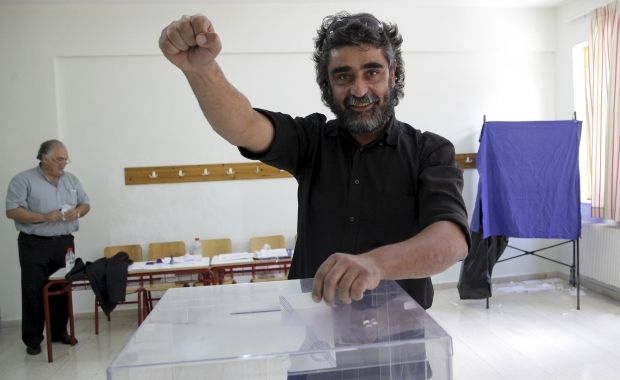 Following the results of the first exit polls on July 5,  Gabriel Sakellaridis, Greek Government Spokesperson,  said in an interview with the Ant1 that the Cabinet received the people's mandate to defend their position regarding the draft agreement, RIA Novosti reports.
Sakellaridis called for the unity of the Greek citizens no matter how they voted on July 5.
The Tsipras government rejected the demands of the EU, the European Central Bank and the International Monetary Fund to implement austerity reforms meaning the budget spending cuts and higher taxes in exchange for unblocking international financial aid. The Greek authorities proposed the citizens to decide whether to accept the draft agreement offered by the creditors on June 25. 
On July 3, the European Financial Stability Facility officially declared Greece in default on the country's obligations to the Facility, while on July 1, Greece became the first state in default on obligations to the IMF.