BBC: John Kerry says Iran nuclear deal 'possible this week'
An agreement on a deal with Iran on its disputed nuclear program could be sealed this week, says U.S. Secretary of State John Kerry, BBC has reported.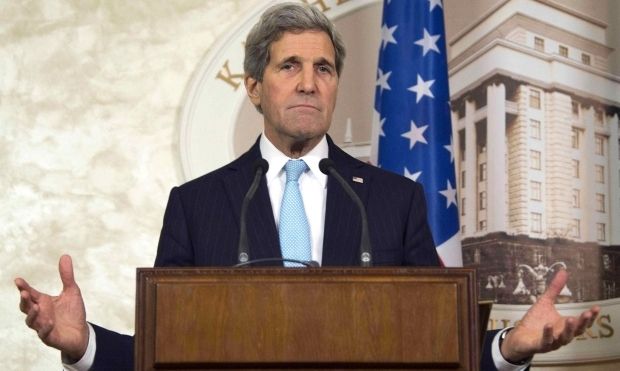 REUTERS
"If hard choices get made in the next couple of days and made quickly, we could get agreement this week," Kerry said while speaking to the reporters in Vienna, where Iran is negotiating with the U.S. and five other world powers.
But Kerry also warned that the two sides were "not where we need to be on several of the most difficult issues," according to BBC.
Over the past few days, "genuine progress" had been made, he added.
Earlier, Iran's Foreign Minister Javad Zarif said that some differences remained and that "still nothing is clear."
On Friday, Zarif said that Iran was ready to strike a deal and negotiators had "never been closer to a lasting outcome."
The deadline for reaching a comprehensive agreement on Tehran's nuclear program has been extended from June 30 to July 7.
The so-called P5+1 group - the U.S., Britain, France, China and Russia plus Germany - wants Iran to scale back its sensitive nuclear activities to ensure that it cannot build a nuclear weapon.
Wanting international sanctions, which have crippled its economy, lifted in exchange, Iran has always insisted that its nuclear work is peaceful.
If you see a spelling error on our site, select it and press Ctrl+Enter