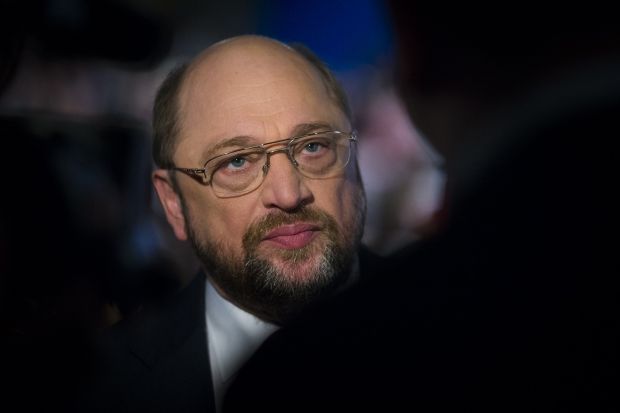 Reuters
"Currently, we are facing other problems. Even your questions indicate that the first priority is to ensure the country's  political, economic, and social stability. Having stabilized Ukraine, we will have a chance to stabilize the whole region," said Schulz when commenting on Ukrainian President's statement regarding Ukraine's fulfillment of admission requirements for EU membership in a five-six years' term, according to eurointegration.com.ua.
"I would be glad if it were possible to solve this main problem now, and then we would have started the discussion about the future of Ukraine," according to Schulz.
"Yes, I understand Petro Poroshenko. But I'd rather not focus on further issues, but on the existing problems," said the European Parliament President.
However, he noted that the European perspective for Ukraine does exist.                           
"But it is extremely difficult to talk about any deadlines in the situation that we are having now," Schulz said.
Earlier, European Commissioner for European Neighborhood Policy and Enlargement Negotiations Johannes Hahn stated that Ukraine's accession to the EU depends on the progress in implementing reforms and the Association Agreement with the EU.