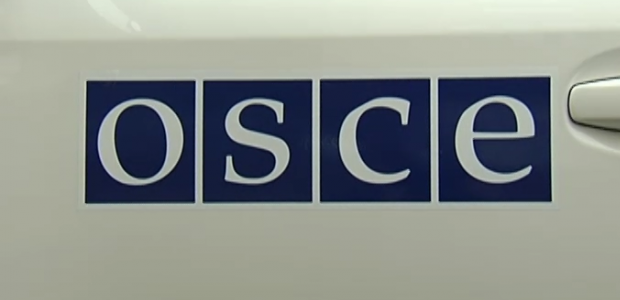 Photo from UNIAN
The resolution "strongly condemns the abduction of Ukrainian citizens from the territory of Ukraine, including Member of Parliament Nadia Savchenko, filmmaker Oleg Sentsov and others, their illegal transfer across the Ukrainian-Russian state border and further detention in the Russian Federation," The Voice of America(VOA) reported with reference to the text of the resolution.
 The members of the OSCE Committee, dealing with the issues of human rights and democracy, expressed "concern on the illegal detention and retention of Ukrainian pilot Nadia Savchenko", the statement reads.
 They also deplore that the Russian Federation continues to ignore its legal obligations under the General Agreement on Privileges and Immunities of the Council of Europe by holding Nadia Savchenko behind bars (Nadia Savchenko has been a member of the Ukrainian delegation to PACE since January this year).
 The OSCE calls unacceptable Russia's efforts to open new criminal cases against Nadia Savchenko and other Ukrainian citizens illegally detained in the Russian Federation.
 On Tuesday, Ukrainian activists held a picket in front of the Finlandia Hall in Helsinki, where the OSCE PA session was held, demanding the release of Nadia Savchenko and ceasing of Russian aggression against Ukraine.
Meanwhile, Russia's Investigative Committee stated on Tuesday that it escalated charges against Ukrainian pilot Nadia Savchenko, whom it now accuses of direct involvement in the deaths of two Russian journalists last year.
 The official representative of the committee Vladimir Markin told reporters that the committee had completed the investigation and sent a criminal case to the prosecutor's office for confirmation of the indictment and subsequent transfer to the court.
 Markin also claimed that Nadia Savchenko voluntarily illegally crossed the Russian-Ukrainian border and was detained, and then, the process of investigation began, which from the beginning came under strong pressure from European and Ukrainian human rights activists.
The members of several delegations to the OSCE PA consider such statements of Russia's Investigative Committee absurd, VOA further reported. In particular, Ukrainian members of parliament emphasized that the first video showing Nadia Savchenko captured by pro-Russian separatists appeared in Internet before it became known that she was in Russia, and it was filmed in eastern Ukraine.