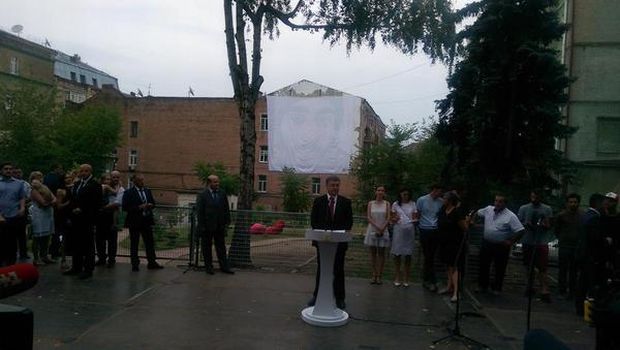 Poroshenko says there is no statute of limitations on the crimes committed during Euromaidan events / Photo from @STsegolko
"Of course, I as president, as a person who lived through the Maidan from the very first minute to the last one, until our victory, am also unhappy with the pace of an investigation into the crimes committed on the Maidan [Kyiv's Maidan Nezalezhnosti, or Independence Square]," the president said during an official ceremony of unveiling a fresco of Euromaidan activist Serhiy Nigoyan in Kyiv's Heavenly Hundred Square at 24-26 Mykhailivska Street.
"And despite the fact that the cases against those who committed the crimes are already in court, the first cases opened against the masterminds thanks to the possibility of a trial in absentia have been brought to court and the first processes have already begun, the masterminds themselves are unfortunately hiding in Moscow, which has become a real haven for such scoundrels," he said.
There is no statute of limitations on these crimes, Poroshenko added.
The first victims shot dead during Euromaidan events in January 2014 / Photo from UNIAN
The president said that Serhiy Nigoyan, an Armenian-Ukrainian Euromaidan activist who was shot among the first victims and soon died from gunshot wounds, was rightfully awarded with the title of the Hero of Ukraine.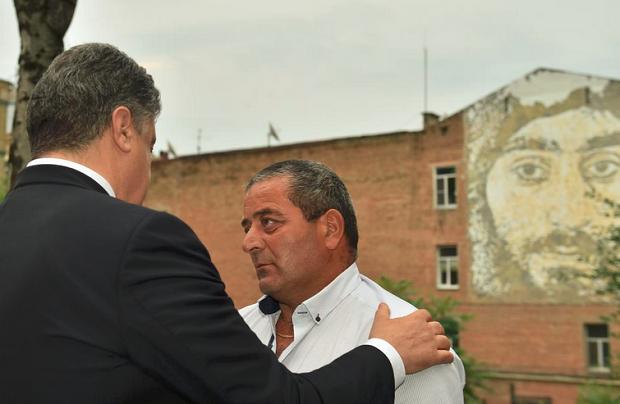 President Poroshenko with Nigoyan's father / Photo from @poroshenko
The fresco was created by Portuguese street artist "Vhils" aka Alexandre Farto.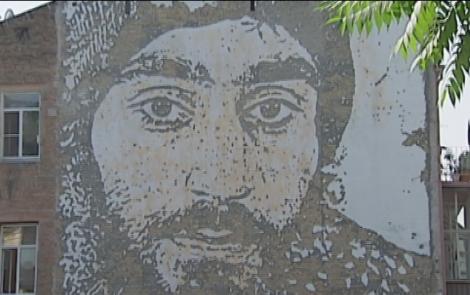 A fresco of Euromaidan activist Serhiy Nigoyan in Kyiv / Photo from UNIAN