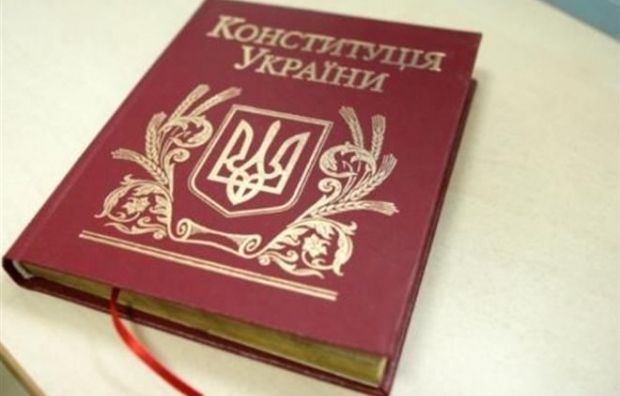 The Ukrainian Constitution may incorporate Donbas self-government provisions / Photo from ukrliter.com
The Ukrainian president has tabled in parliament updated draft amendments to the Constitution with one constitutional provision being changed: the clause regulating the status of the occupied areas was transferred from the Transitional Provisions of the law on amendments to the Constitution to the Transitional Provisions of the Constitution itself, a source told Ukrainska Pravda.
"To make the changes effective, the amendments should undergo the entire procedure of amending the Constitution, which envisages two parliament sessions and 300 votes in favor of the final version," the source said.
The source claims that the updated amendments appeared after a recent visit of U.S. Assistant Secretary of State for European and Eurasian Affairs Victoria Nuland to Kyiv.
The relevant committee has already supported the changes proposed by the president, Ukrainska Pravda wrote.
Parliament Vice Speaker Oksana Syroyid wrote on her Facebook page that deputies were exposed to pressure to make them vote in favor of the changes.
"Enormous pressure is being exerted on lawmakers by the international community now to grant the DPR [Donetsk People's Republic] and LPR [Luhansk People's Republic] a special status guaranteed by our Constitution, arguing the necessity to 'demonstrate the fulfillment of the Minsk agreements,'" she wrote.
В ці години і хвилини здійснюється шалений тиск на народних депутатів з боку міжнародної спільноти для того, щоб «ДНР» і...

Posted by Oksana Syroyid on 15 Июль 2015 г.