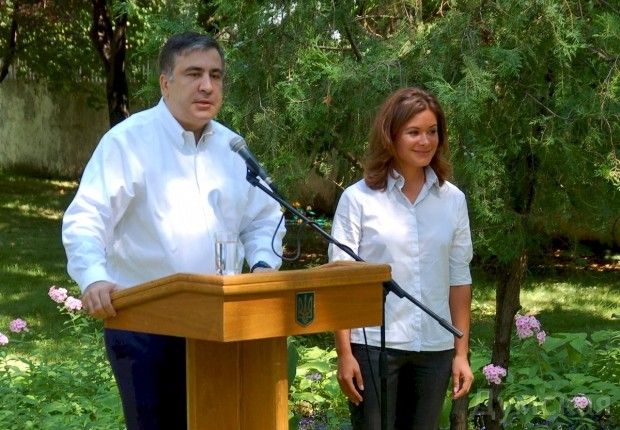 dumskaya.net
The reporter asked the same question repeatedly but Gaidar avoided answering it.
Earlier, the Russian deputy Vitaliy Milonov asked the Investigative Committee to verify whether activities of Maria Gaidar, who had been appointed new Odesa deputy governor, fall under the article of state treason.
As reported earlier, Chairman of Odesa Regional State Administration Mikheil Saakashvili on Friday introduced as his new deputy the Russian opposition politician, journalist, social activist Maria Gaidar, who is a daughter of Yegor Gaidar, the architect of the controversial shock therapy reforms in post-Perestroika Russia. Saakashvili also promised to grant Gaidar citizenship of Ukraine.