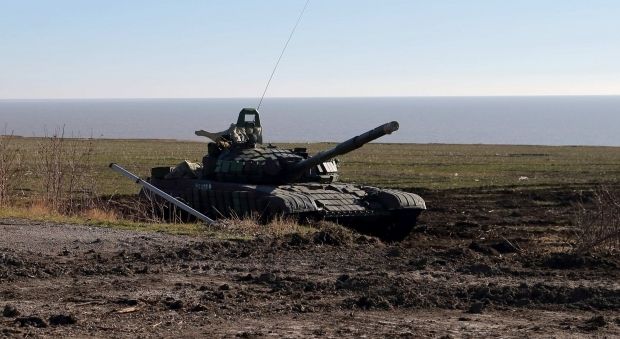 REUTERS
"Despite the fact that the OSCE observers couldn't physically witness the absence of our tanks and armored vehicles in all the settlements, where they had been stationed, during the last three days, we urge them to do so in the coming two days," Eduard Basurin, self-styled "deputy defense minister of the DPR," said on Tuesday.
"Tomorrow and the day after tomorrow, we are ready to work with the OSCE observers and representatives of the Joint Centre for Control and Coordination of the Ceasefire and Stabilization to make a tour along the demarcation line, as well as check our positions, where the tanks and armored vehicles have been previously located," he said.
As UNIAN reported earlier, the OSCE Special Monitoring Mission (SMM) to Ukraine registered the movement of heavy weapons of the militants from the contact line in the zone of the Anti-Terrorist Operation in eastern Ukraine, although the experts could not classify this as withdrawal.