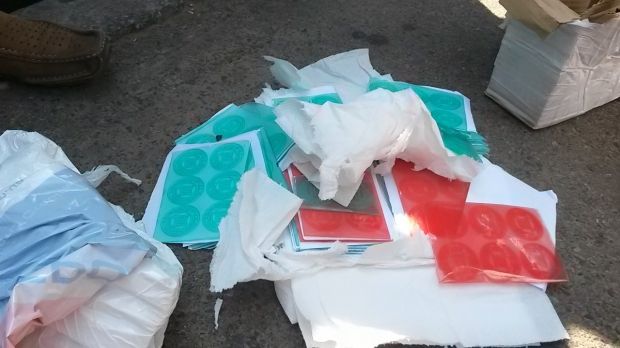 facebook Igor Lutsenko
The passenger van was stopped and surrounded by activists. The driver is said to have driven alone. When asked about the revealed stamps, the driver claimed he had received instructions from his management to transport "the package" to a certain location, according to Lutsenko. However, the driver refused to name those who gave such instructions.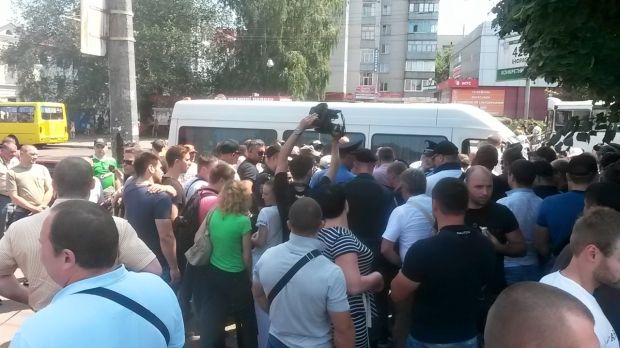 facebook Igor Lutsenko
"In other words, a scheme to falsify the results of the elections was being prepared with the use of fake stamps. It's not just a scandal. It's a rape of the Constitution, of common sense. Police turned a blind eye on this," wrote MP Boris Filatov on Facebook, commenting on the incident.
According to People's Deputy Vitaly Kupriy, fake stamps were supposedly brought from Kyiv in a shuttle passenger van. The driver's involvement is being investigated into.
Kupriy also said that police were involved in the story with fake stamps. He claims to have photographed and taken video of three police officers, who had been spotted by local activists.
Meanwhile, Ukraine's Interior Minister Arsen Avakov says that investigation is underway, as the law enforcement officials examine the evidence. Avakov noted that MPs are interfering with the police officers operation on the scene as they are "either anxious of being exposed, or astonished with the competitor's guile".
The minister added that the criminal proceedings were initiated under Part 1 Article 358 of the Criminal Code of Ukraine.