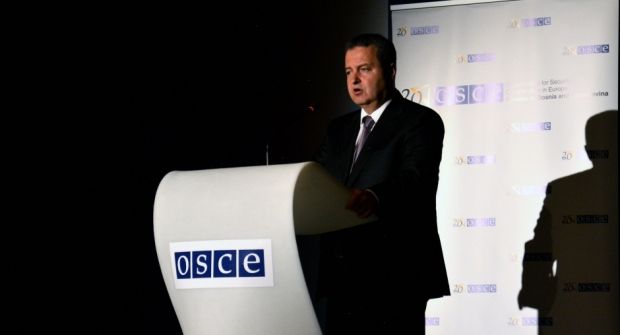 osce.org
"I am alarmed and deeply concerned by the incidents in Shchastia on 26 July and Shyrokyne on 27 July, especially when it appears our unarmed, civilian monitors were targeted," said Dacic, following two recent incidents in which teams from the OSCE SMM were caught in fire exchanges, according to the OSCE website.
He said that an SMM monitor who suffered a mild concussion and an injury to his right leg in the incident in Shyrokyne, had now been discharged from hospital.
"I strongly condemn any incidents or actions that hamper the SMM's work… All sides on the ground in eastern Ukraine are obliged under their commitments to the Minsk Agreements to ensure the safety, security and freedom of movement of the SMM," said Dacic
As UNIAN reported earlier, on July 27, chief of OSCE SMM patrol was injured when he came under fire in Shyrokyne.
On July 26, the SMM confirmed that its observers had come under fire near the town of Schastia in Luhansk region.