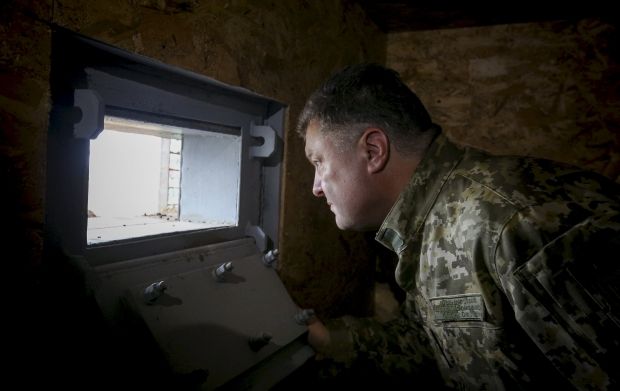 REUTERS
"We have not just survived in this unequal struggle against the Russian aggressors. We strengthened so much that it has become too obvious for the enemy that a very high price will be paid in case of a direct invasion,"said Poroshenko during celebrations marking the 150th anniversary of the birth of Metropolite Andriy Sheptytsky.
Read alsoIs the Kremlin's new offensive in Donbas possible?"To attack us ... is more costly, Russian strategists believe, than to try to undermine us from within. As an example, to play on patriotic feelings: "[The authorities] gave up on us, we're going to lose," another such attempt we are now witnessing in Mariupol: inciting armed men to march to Kyiv, or to support anarchy and chieftanship, sow discord, hatred, anger," said the president.
"On the contrary, the Ukrainian people is now demonstrating that we are united, we are united around patriotism and love for Ukraine and we will not allow [Russia] to undermine us from within", said Poroshenko.