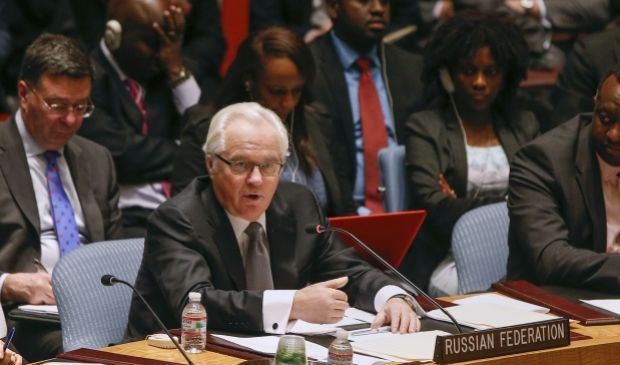 REUTERS
According to the statement, by vetoing a respective resolution, Russia was trying to "prevent a split in the UN Security Council, and shifted the issue into a constructive course," considering "the establishment of the tribunal to be a politicized decision."
The Russian side claims that the previously adopted resolution 2166 "is the only acceptable basis of international cooperation in the interests of an independent and transparent investigation into the crash of the plane."
As UNIAN reported earlier, on July 29, Russia vetoed a UN Security Council resolution on setting up an MH17 international criminal tribunal to prosecute those responsible for the MH17 downing in Donbas on July 17, 2014.
After the vote, Dutch Foreign Minister Bert Koenders said that the Netherlands, Malaysia, Australia, Belgium and Ukraine would continue to look for mechanisms to prosecute those responsible for the crime.