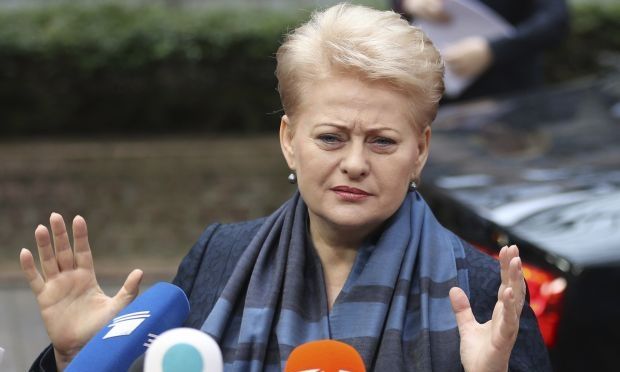 REUTERS
"I believe this is a very clear signal of Russia aiming to avoid the investigation, which shows that the country has something to hide," Grybauskaite told Vilnius journalists on Friday, according to Delfi.lt
As UNIAN reported earlier, 11 members of the UN Security Council, including Lithuania, supported the resolution on setting up an MH17 international criminal tribunal in a July 29 vote, but the draft still failed to pass as Russia exercized its right of veto, while three members of the UN Security Councli – China, Venezuela and Angola – abstained.
Read alsoKlimkin announces UN Security Council revote on MH17 tribunal
UNIAN's memo. Flight MH17 from Amsterdam to Kuala Lumpur was downed in Donetsk region on July 17, 2014. There is mounting evidence that the plane was shot down by a powerful Buk-M anti-aircraft missile system. All 298 people on board were killed. Most of the passengers, 194, were Dutch citizens, while 43 people, including all of the aircraft's crew, were citizens of Malaysia.
The plane crashed near Shakhtarsk in Donetsk region, in an area controlled by Russian-backed militants.
The bodies of the crash victims were transferred to the Netherlands for forensic medical examination and identification.
On July 24, 2014, Ukraine delegated the investigation of the aircraft crash to the Netherlands.
On July 9, 2015, Malaysia published a draft UN Security Council resolution calling for establishing an international tribunal to investigate the MH17 crash.
Australia, Belgium, the Netherlands, Malaysia, and Ukraine appealed to the UN Security Council to set up an international criminal tribunal on MH17.