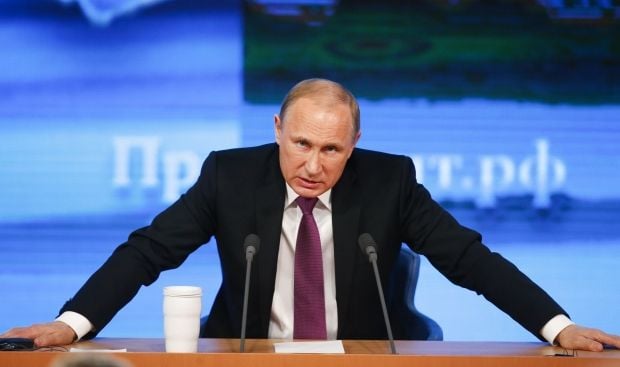 REUTERS
"Putin has a dilemma - on the one hand, he does not need war and the problems in the economy, he does not want to respond to sanctions, while on the other hand, he needs war to maintain his power. How? By the effect of the mobilization," he said.
According to Kasyanov, this allows keeping the people under control.
"Therefore, all explanations are reduced to an external enemy. The external enemy is the United States and the European Union. And the enemy, according to Putin, has lost its way and does not know where to find its happiness, while it is here, in Russia... A set of explanations for the population is rather simple: "We are defending ourselves, we are all in the trenches, side by side, we are under attack, they want to deprive us of our oil and gas, sovereignty, to enslave us," Kasyanov said.
Read alsoPoroshenko names Russia's potential targets
However, Kasyanov believes that this cannot last long, and in the next year Putin will "have to be determined with Ukraine," as the Russian economy cannot sustain.
"Putin is angry and does not understand, why the West does not agree to Russian conditions of the solution to the Ukrainian issue, in particular to a special federalization of the eastern regions, their financing and the restoration by Ukraine," Kasyanov said.