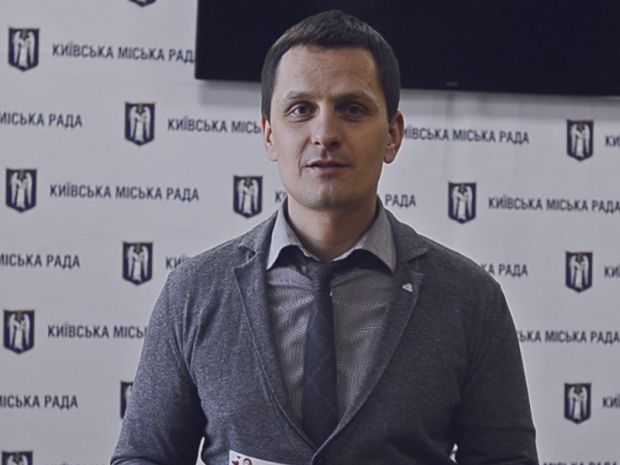 The MP demanded a bribe from businessmen / patrioty.org.ua
The deputy, who is also head of one of the the Council's termporary control commissions, demanded a bribe from businessmen for non-interference in their operations, the press center reports.
Seized cash totaling more than UAH 4 million / sbu.gov.ua
During the searches of the individuals suspected of committing a crime, a total of UAH 4 million was seized by law enforcement officers.
The investigation continues.
The investigation continues / sbu.gov.ua
UNIAN earlier reported on a possible detention by the SBU of a Kyiv City Council deputy Vitaly Danilenko on August 5 on suspicion of taking a UAH 1 million bribe. Danilenko is a member of Udar-Solidarnist faction.
Kyiv Mayor Vitaly Klitschko said that so far had no "detailed information" about the detention of Danilenko.
"But I want to stress: anyone who takes a bribe, must be prosecuted. If this is an official, an MP from the Kyiv City Council, I will be the first to demand the corrupt perpetrator to be held responsible according to the law. This is the reputation of the City authorities," said Klitschko.