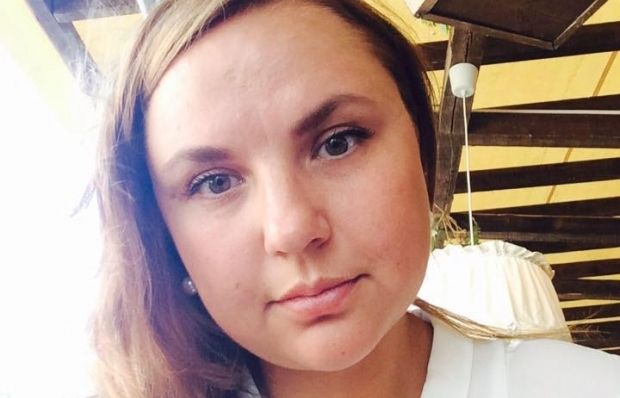 Irina Biryukova / facebook.com/diryukova
"I'm on a business trip here in Crimea in connection with a criminal case. I went out in the city with my Ukrainian friends. We were detained as Veldar, who was with me, took a selfie with a flag of Ukraine  near the Lenin monument on the largest square," Irina Biryukova said in an interview with OVD-Info commenting on the circumstances of her detention.
Veldar Shukurdzhiev had been previously subjected to administrative persecution in connection with the pro-Ukrainian rally.
The lawyer said that the activists were under surveillance: they noticed two vehicles following them but managed to get away.
"We were detained near my hotel. As I was getting out of the car to go to my room, there are three police cars surrounded us and told us in a really rude manner to come with them to the police station. They said, "Everybody out of the car and come with us." When I showed my lawyer's ID, they switched their tone a bit, but still they said very confidently, "We are not sure you're a lawyer, maybe this ID is fake," said Biryukova.
In the end, it turned out that we were charged with participating in an unsanctioned rally, under part 5 of Article 20.2 of the Code of the Administrative offenses.