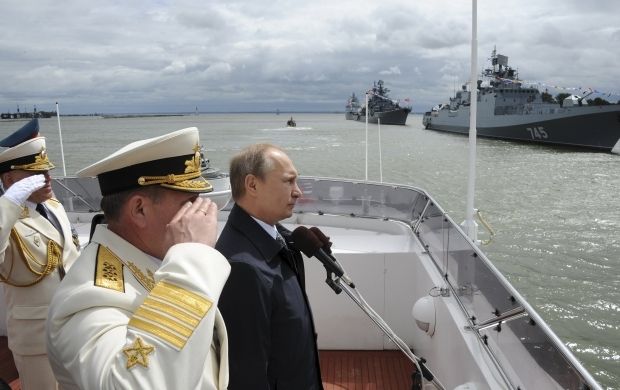 REUTERS
"Putin began his presidency by saying that the greatest geopolitical catastrophe of the XX century is the collapse of the Soviet Union," says Russian scientist, author of many books on philosophy Anatoly Akhutin in an interview with Novoye Vremya.  
"The people's devotion to Putin is based on hysterical self-sacrifice," he adds.
"Both Maidans can be compared with the process of birth. Today, Ukraine has a chance to be born. But Russia has deliberately closed the hatch. Now the boat is sinking," says the scientist.
By mourning the collapse of the Soviet Union, Putin is trying say that everything was destroyed in the 90's, but he is keen to put the country back on its feet.
Read alsoRussia runs out of options in Ukraine"In his third term, Putin is a frank Stalinist. Honestly, the grim Stalinist spirit has actually never disappeared, so its return is the most effective way for Putin to assert his authority," says the philosopher.
He suggests that in the coming years, Russia may expect fascization.
"[This is] Without metaphors. Archaizing traditionalism, nationalism, anti-intellectualism, xenophobia, a combination of megalomania with paranoia, corporate isolation of power, the cult of the leader – these are all the obvious features of the Putin regime and the elementary definition of fascism," says Akhutin.