Obama notes Ukraine's progress in Minsk implementation, urges Russia to do same
U.S. President Barack Obama noted Ukraine's progress in implementing its obligations under the Minsk agreements, and reiterated that Russia must do the same, according to a White House statement, RFE/RL has reported.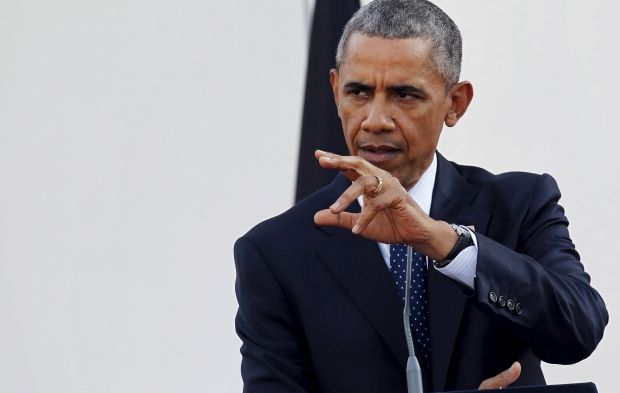 REUTERS
Obama spoke by phone with German Chancellor Angela Merkel about the recent upsurge in violence in eastern Ukraine, the White House said on August 26, according to Radio Liberty.
The statement said the recent violence had resulted from increased attacks by combined Russian-separatist forces across a line of contact established under the Minsk accords.
As UNIAN reported earlier, the combined Russian-separatist forces attacked Ukrainian army positions in eastern Ukraine 90 times overnight, using banned artillery systems 14 times, mortars 31 times, tank shells five times and multiple rocket launchers once.
If you see a spelling error on our site, select it and press Ctrl+Enter