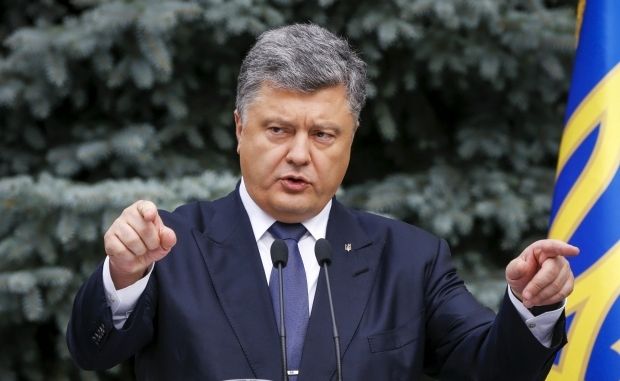 REUTERS
"There is no status [in draft Constitutional amendments], however hard you might be looking," said Poroshenko at a meeting with representatives of local communities in Kyiv on Saturday, August 29.
The president noted that paragraph 16 of Article 92 of the current Constitution provides for a "special status" for individual cities, although "Constitutional amendments remove this article."
The President also noted that no one criticizes the draft amendments more than Russia.
Poroshenko stressed that he, as head of state, will not allow anyone from the outside drafting the Ukrainian Constitution.
In addition, he said that the global pro-Ukrainian coalition firmly supports Ukraine in Minsk accords and strongly welcomes the constitutional reform regarding decentralization.
As reported, draft law No.2217a on amendments to the Constitution of Ukraine regarding decentralization of power will be considered at the plenary session of the Verkhovna Rada on August 31.