Poroshenko calls events near Rada "stab in the back"
Ukrainian President Petro Poroshenko says that the recent events that unfolded near the Verkhovna Rada on Monday are nothing but "a stab in the back."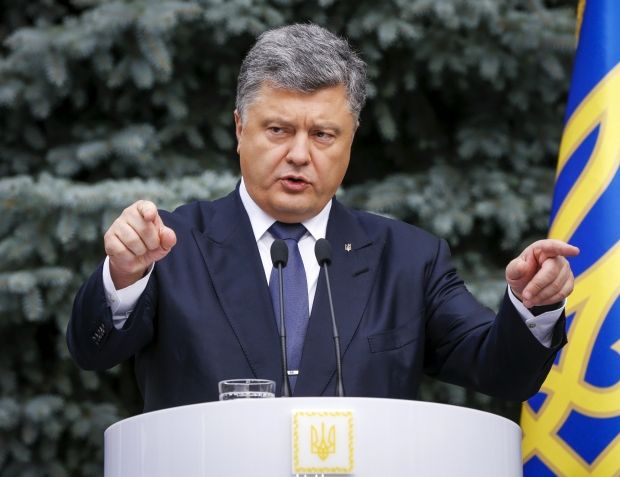 REUTERS
"How can you call events that unfolded near the Verkhovna Rada other than a stab in the back?! It was an anti-Ukrainian rally for which all organizers, all representatives of political forces without any exception must carry full responsibility," he said in a statement on clashes between protesters opposing Constitution amendments and police outside the parliament's building on Monday.
"I will personally control the fulfillment of this, as I had a meeting with all heads of law enforcement agencies and gave clear orders of conducting a transparent investigation and bringing both the organizers and perpetrators to justice. They have attempted to storm the Parliament. They have thrown a grenade. They have targeted a serviceman of the National Guard in his heart and killed him! They have wounded around 120 servicemen and police officers – many of whom took part in the Anti-Terrorist Operation, some of them are decorated with state awards," Poroshenko said.
If you see a spelling error on our site, select it and press Ctrl+Enter