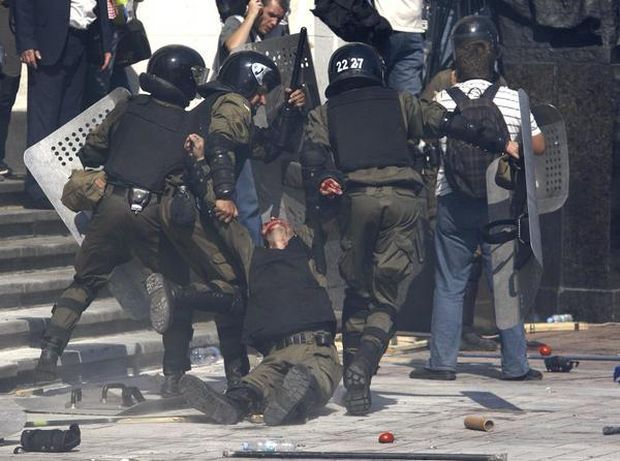 A National Guard soldier died of the wound he received near the parliament building in Kyiv on Monday / Photo from twitter.com/ASLuhn
"A 24-year-old National Guard soldier died in a hospital during a surgery on his wound caused by grenade fragment," the minister wrote on Facebook.
UNIAN's reference. The National Guard of Ukraine reported that National Guard soldier, Private First Class Ihor Debrin, born in 1990, died of a wound in clashes when guarding the parliament's building in Kyiv on August 31, 2015. A resident of the city of Kherson, he was drafted into the National Guard in April 2015.
Kot TV