U.S. assistance to Ukraine depends on successful reform effort - Pyatt
The scope of financial and technical assistance to Ukraine will depend on success in implementing the reforms, said U.S. Ambassador to Ukraine Geoffrey Pyatt at the Seventh International Economic Forum in Kharkiv.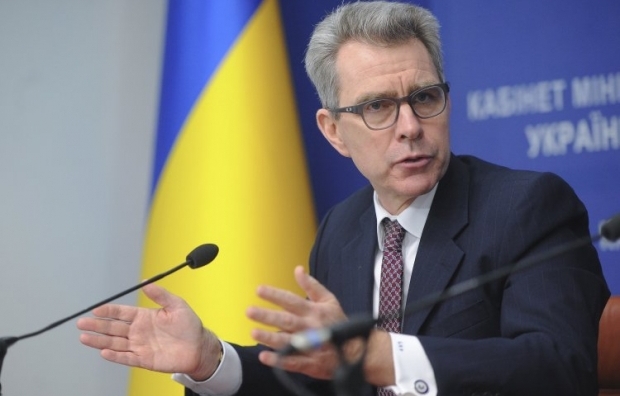 Photo from UNIAN
"As a key regional center well placed to serve both east and west, Kharkiv can, and should, play a leading role in integrating Ukraine into the global economy. By continuing to improve the business climate, quality of life, and workers' skills, Kharkiv can attract even more investment and global partnerships," the U.S. Ambassador said.
Pyatt noted that more success in combatting corruption would bring more U.S. investments to the country. The U.S. Ambassador stressed the need for a successful completion of the reform of the law enforcement system in Ukraine, calling it a key sector for the Revolution of Dignity to achieve actual victory.
If you see a spelling error on our site, select it and press Ctrl+Enter