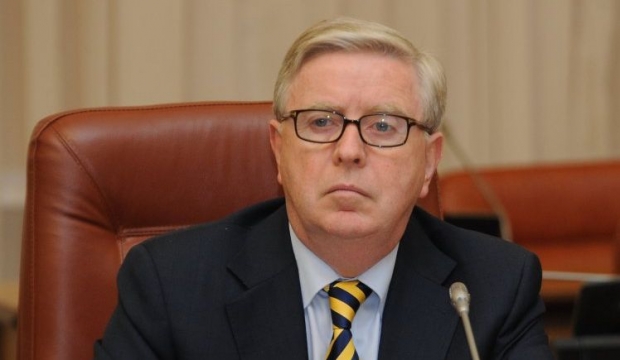 Photo from UNIAN
"Today, for the implementation of the memorandum, which had been signed by the President of the European Parliament Martin Schulz, Pat Cox led a technical needs assessment mission in the reform of the Ukrainian parliament," Chairman of the Ukrainian Verkhovna Rada Volodymyr Groysman said at a joint briefing with Pat Cox on Tuesday, according to an UNIAN correspondent.
Groysman stressed the need to restore confidence in the parliament, the development and adoption of high-quality laws.
"My visit this week is an exploratory visit to meet with the speaker, and with the faction leaders and the committee leaders to have their preliminary exchange of views," Cox said.
"And today I will be appealing to all of the political factions to make their best effort to contribute to this exercise of reform and transformation in a very positive way," he added.
"We need for the next several weeks and months as we work together to see this as a political opportunity, not as a political football," Cox said.
"Politics in parliaments everywhere is competitive and contested. But this is the kind of exercise where we need consensus more than we need contest."
"I propose to try to do my own work quietly and outside declare of publicity, but at the very end to produce a report, which will be 100% in public and will be fully debated," Cox added.
In turn, Groysman said that a joint plan of action would be created during the mission.
"In accordance with the assessment, we will present a report and the society will have the opportunity to monitor every day and every week of transformation of the Ukrainian parliament," Groysman said.