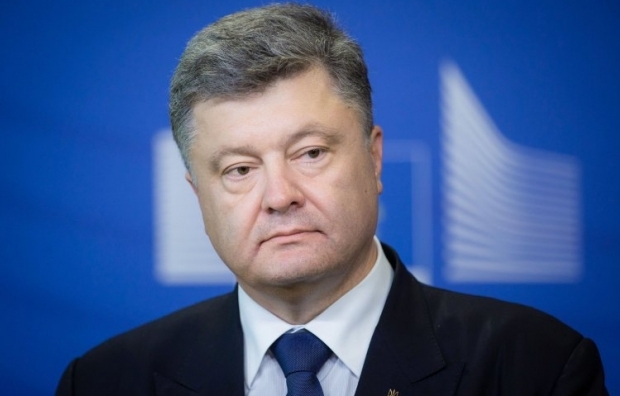 Photo from UNIAN
"Now I can tell you the plan of terrorists: they wanted to cover the lawmakers with smoke in order to protect them from surveillance and not to give a chance to identify the criminals who had planned to kill people and made this provocation," Poroshenko said.
"And that's why the representatives of the National Guard were throwing smoke bombs back in order to prevent criminals to escape," he said.
According to Poroshenko, "the first grenade was meant for the National Guard soldiers in order to bring on retaliation, while the second grenade was meant for the window of the Verkhovna Rada."
"The first grenade is a special RGD-5 grenade that explodes after five-six seconds after it falls. And the second one is an RGO hand grenade that explodes immediately after contact with any surface, including window-glass of the Verkhovna Rada, where MPs and journalists were standing. A total of 700 fragments were supposed to fly out from a grenade. Imagine the number of victims of the Verkhovna Rada," Poroshenko said.
As UNIAN reported earlier, a scuffle between the protesters and law enforcement officers began near the building of the Verkhovna Rada on August 31 after MPs had approved the president-proposed Constitutional amendments regarding decentralization of power,