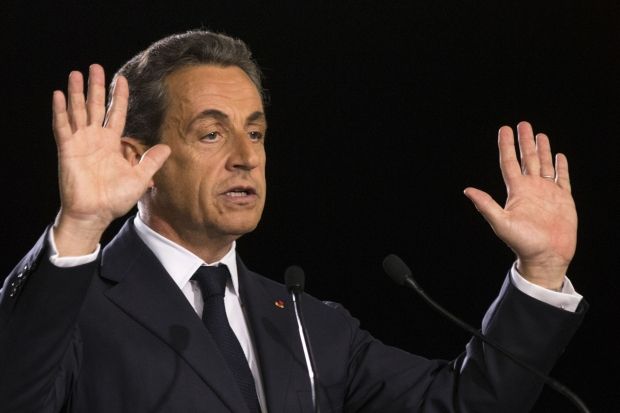 REUTERS
"We need Russia to fight with the Islamic State. We must turn the page of "Cold War" with Moscow," he said.
At the same time, Sarkozy has said that it does not mean the acceptance of what is happening in Donetsk.
And for this purpose, in his opinion, Russian must return to the G8, remove the food embargo and start a new dialogue with the West.
"Russia should show its good faith by helping the international community to defeat the Islamic State," he said.
"Both Europeans and the Russians are interested in this," Sarkozy said.
At the same time, he criticizes French President Francois Hollande that he only hints at the possibility of lifting the sanctions, as well as for breach of contract on the supply of French-built Mistral helicopter carrier assault ships.
"The only thing we saw is that EUR 2 billion, which could strengthen France, were simply thrown away by non-delivery of Mistrals," Sarkozy said.
As UNIAN reported earlier, French President Francois Hollande said that if the ceasefire succeeded, he would support the lifting of sanctions against Russia.