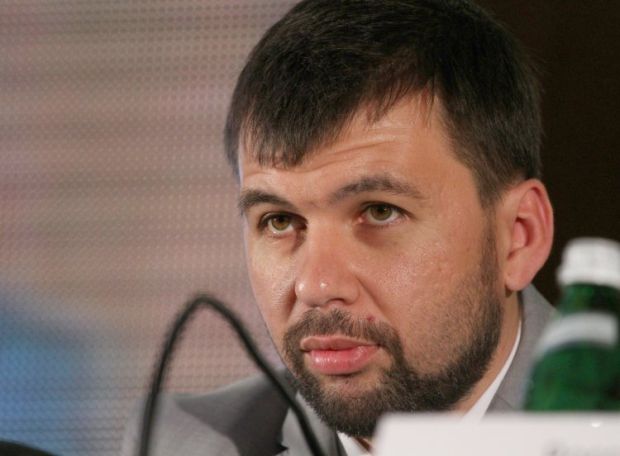 DPR leader Pushylin may participate in local elections / Photo from UNIAN
As Ukrainska Pravda has reported, the list contains all 285 parties officially registered in Ukraine, including the People's Front, which earlier announced it would not take part in local elections this autumn.
According to the law, in order for the party to participate in the elections, a Party Congress must be held to decide on starting the election campaign. However, the CEC website does not indicate that such Congress was held by the MMM Party.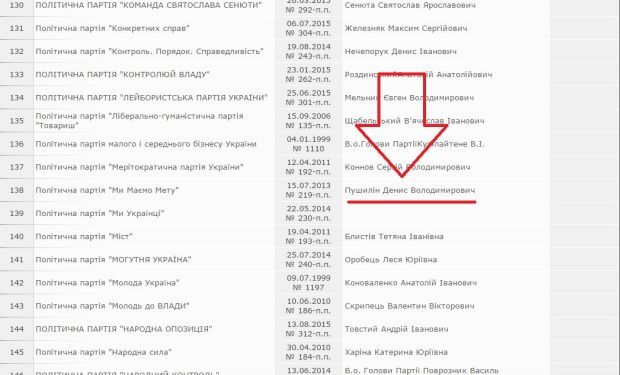 Denys Pushylin mentioned as party leader / cvk.gov.ua
Meanwhile, the CEC chief Andriy Mahera defied some media reports claiming that the Central Election Commission "has registered the MMM Party as participant to local elections." Mahera stressed that the CEC is not responsible for "registering" any parties, according to Ukrinform. The list published on the CEC website shows all parties registered in Ukraine by the Ministry of Justice.
UNIAN memo. MMM ("We have a goal") Party (abbreviated - "MMM") was established in July, 2013. According to the application for registration, the purpose of its activity is "to promote the strengthening and revival of Ukraine as an independent, legal, democratic, sovereign and modern state."