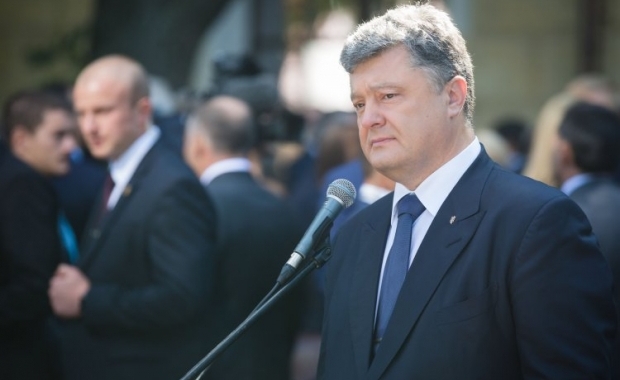 Photo from UNIAN
"For the first time in the history of cooperation with the IMF Ukraine has been fulfilling the program, which was agreed upon," Poroshenko said.
According to the President, a well-established cooperation between Ukraine and international financial institutions suggests the implementation of reforms in the country.
"This week, Germany allocated EUR 200 million, which we will be able to use to purchase gas in order to ensure energy security in winter, and which will be used to support government efforts and the reform process. Yesterday, EU Commissioner Johannes Hahn said that Europe would provide EUR 90 million to support decentralization," the head of state said.
In addition, Poroshenko mentioned cooperation with the European Investment Bank and the World Bank, which also provided financial assistance to Ukraine.
The President noted ongoing negotiations with international creditors.
"If you look at a debt burden in the next few years, it is unmanageable for Ukraine. It is not because we want or do not want to pay - we are responsible borrowers - but because levels of government debts with respect to the country's GDP make this debt impossible to repay and to service. And we are honest and straightforward with our creditors," Poroshenko said.
As UNIAN reported earlier, during an extended government meeting Poroshenko said that the IMF could disburse another $1.7 billion tranche for Ukraine as early as in October.