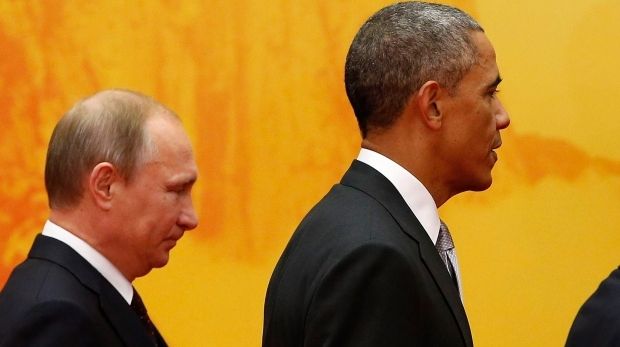 REUTERS
According to Peskov, it is impossible to talk about the format of the meeting because of the absence of "any agreements and signals."
He said that Moscow does not rule out bilateral dialogue in the future. Moreover, the Kremlin believes that "a dialogue is an essential tool to clarify each other's positions and try to find the consensus and understanding."
In August, Russian Foreign Minister Sergei Lavrov admitted the possibility of a meeting between Putin and Obama, stating that the initiative should come from Washington.
The last meeting between Barack Obama and Vladimir Putin took place in November 2014. The presidents talked briefly before the ceremony of a joint photoshoot in the meeting room after the first working session of the APEC summit.