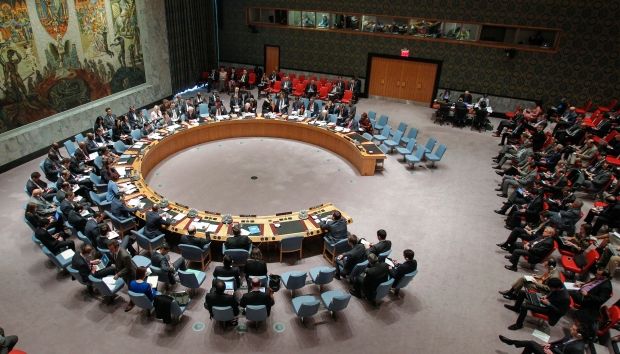 un.org
The statement says that the Ukrainian parliament confirms Ukraine's readiness to continue contributing significantly to the fulfillment of certain objectives of the Charter of the United Nations in order to save succeeding generations from the scourge of war.
"We are convinced that the achievement of this goal will be the cornerstone of the non-permanent membership of Ukraine in the UN Security Council in case our country is elected for the period of 2016-2017s," the statement says.
The Verkhovna Rada calls on UN member states to support the candidacy of Ukraine at the elections to the UN Security Council on October 15, 2015.
Read also70th UN General Assembly starts in NY"In the 70-year history of the UN, Ukraine has justified its confidence of the non-permanent member of the Security Council three times, including during the restoration of independence in 2000-2001," the document says.
Moreover, the Verkhovna Rada called on UN member states to take all measures to stop Russian aggression against Ukraine.
Read alsoBan Ki-moon calls on parties to boost Donbas de-escalation effortsThe statement says that the Russian military aggression against Ukraine through the illegal occupation of the Autonomous Republic of Crimea and the war in Donbas with the use of regular troops and support for terrorists is a flagrant violation of the objectives and principles of the Organization.
The Ukrainian parliament calls on UN member states to "take all possible measures to stop the Russian aggression against Ukraine to provide for preserving peace, based on the objectives and principles of the United Nations."