Groysman: DPR elections threaten peace process in Donbas
A statement by leader of the self-proclaimed Donetsk People's Republic (DPR) Oleksandr Zakharchenko on plans to hold own elections in occupied Donbas indicates that the combined Russian-separatist forces are seeking to disrupt the implementation of the Minsk peace agreements, Chairman of the Ukrainian Verkhovna Rada Volodymyr Groysman said on Thursday.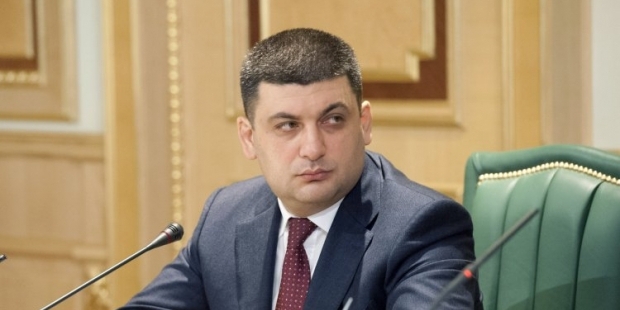 Groysman says the Minsk accords are seen by the international community as the only effective tool to end the Donbas conflict / Photo from UNIAN
According to Groysman, these agreements are recognized by the international community as the only effective tool to end the military conflict and establish peace in eastern Ukraine.
"These pseudo-elections to be held at the barrel of the gun negate the logic of the negotiation process sealed in the Minsk accords. They can not only aggravate the military conflict, which has already taken lives of thousands of people and deprived several million Ukrainian families of shelter, but also push Donbas in a maelstrom of chaos with a humanitarian catastrophe, making prospects for peace even more elusive," he said.
As UNIAN reported earlier, the DPR militant organization announced that "local elections" would be held on October 18, 2015, in several areas of Donetsk region, which were controlled by them. The militants claim their election process will be gradual and is expected to be completed in 2016.
If you see a spelling error on our site, select it and press Ctrl+Enter