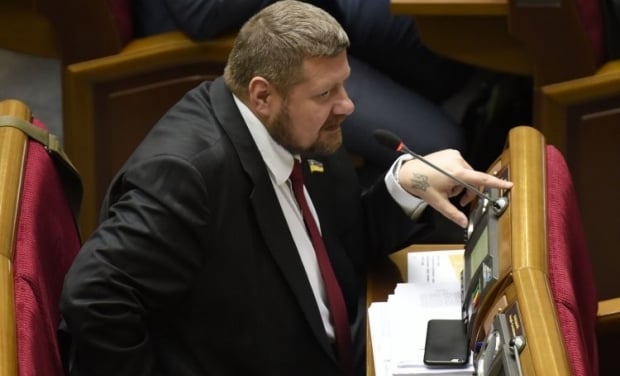 Ihor Mosiychuk  / Photo from UNIAN
According to an UNIAN correspondent, about 20 SBU officers arrived to conduct arrest of Ihor Mosiychuk.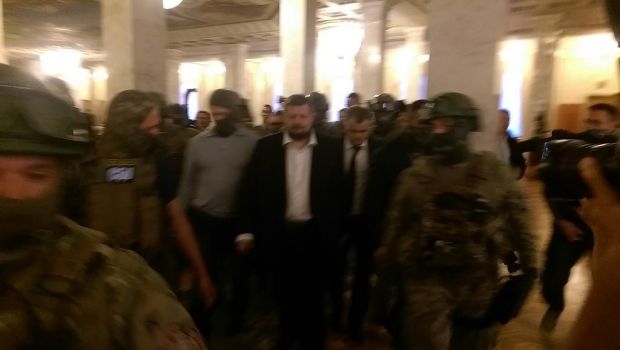 SBU arrests MP Mosiychuk / Hromadske TV
The law enforcers did not put handcuffs on Mosiychuk, rushing him through the lobby without applying physical force.
Asked by journalists which Mosiychuk is being taken, chairman of the Radical Party Oleh Lyashko said: "It seems, they are taking him to the court."
Prior to detention, they SBU officials are reported to have negotiated with Oleh Lyashko.
Earlier today, the Verkhovna Rada has agreed to criminal prosecution, detention and arrest of MP from the Radical Party Ihor Mosiychuk, upon the request of the Prosecutor General's Office, with 262 votes.
Prosecutor General Viktor Shokin presented in a session hall a video shot with a candid camera featuring Mosiychuk discussing the possibility of solving certain problems for money.
Before showing the video Shokin said that the Prosecutor General's Office was investigating into grave and especially grave crimes committed by one of the MPs. According to him, enough evidence was collected proving the deputy's guilt.
A brawl between the MPs from the Radical Party and the Coalition followed the vote, after Oleh Lyashko, the Radicals' leader, was denied addressing the parliament.
Parliament Speaker Volodymyr Hroisman decided to suspend the meeting of the Verkhovna Rada amid fighting in the session hall.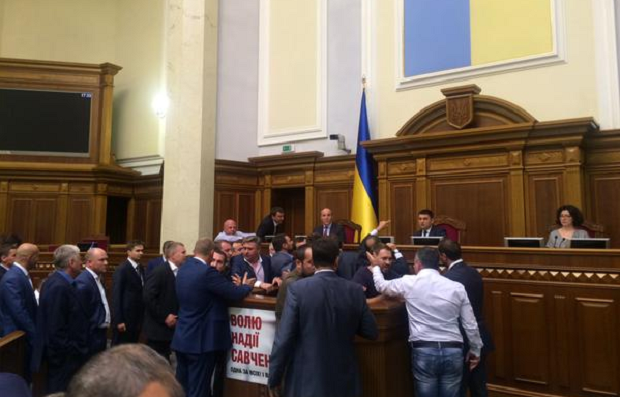 @alexrbchn