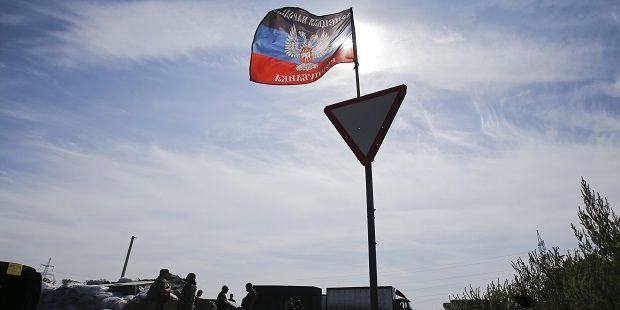 REUTERS
"Everything is gradually, steadily heading toward a localization of this territory. What I see is the formation of a second Transnistria," he said, Bloomberg has reported.
Ukrainian separatist leaders say their hopes of full integration with Russia or greater independence are fading as the Kremlin is sending the clearest signals in months that Moscow does not want the conflict to escalate, at least for the moment. Instead, they are leaning on the separatists to limit ceasefire violations and focus on turning their makeshift administration into a functioning government - with the help of Moscow-trained bureaucrats.
Rebel leaders and people close to the Kremlin said Moscow is aiming to freeze the uneasy status quo, avoiding a major escalation while a resolution to the conflict seems remote. That's likely to ease the pressure on Russia's recession-wracked economy - and provide some respite for Ukraine, as well - as Russia tries to shift the focus to the fighting in Syria.
Read alsoMoscow sends troops to Syria without consent: mediaFreezing the conflict amounts to an admission by the Kremlin that international pressure and Ukrainian resistance have made backing further separatist advances too costly. Instead, Moscow is aiming to use the rebel regions to keep the pressure on Ukraine.
According to separatist leader Alexander Zakharchenko, the relative truce has led volunteers from Russia to return home in the last few months, bringing their numbers to about 1,500 now from a peak of 4,000 last year.
Instead, Moscow is dispatching dozens of trained bureaucrats to help shore up the separatist governments, which are now staffed largely by amateurs, a rebel official said.