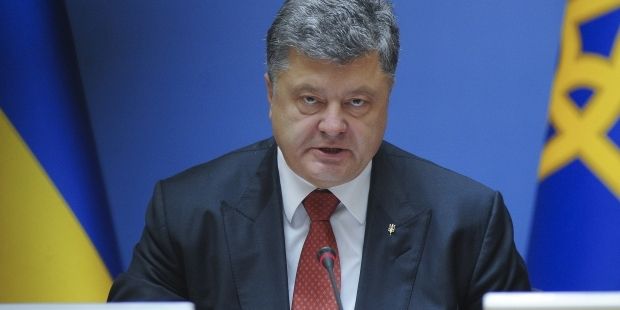 President Poroshenko / REUTERS
The plan allegedly provides for holding the elections in the occupied territories of Donbas without the obligatory withdrawal of heavy weapons and foreign troops.
The president stressed that Ukraine has been clearly and consistently implementing the Minsk agreements.
According to some media reports, at a meeting of the Trilateral Contact Group in Minsk with Ukraine's participation, active discussions were held related to drafting a special law for holding elections in the uncontrolled territories in certain areas of Donetsk and Luhansk regions.
Ukraine's weekly newspaper Zerkalo Nedeli wrote that after the meeting, the German Foreign Ministry issued a statement in which it noted that "the modalities and the timetable for the local elections will be worked out in the Trilateral Contact Group's working group on political affairs. It will focus on the proposals put forward by Pierre Morel, the coordinator of this working group, and the Minsk Protocol."
It is noted that the political subgroup of the Trilateral Contact Group discussed the possibility of drafting a special law allowing local elections in the uncontrolled territories within the framework of the Ukrainian legislation.
Such a possibility is provided for by a decision of the foreign ministers of the 'Normandy Four' states, namely Germany, France, Russia and Ukraine, and will be discussed by the parties in the run-up to the Paris meeting in the Normandy format, according to the publication.