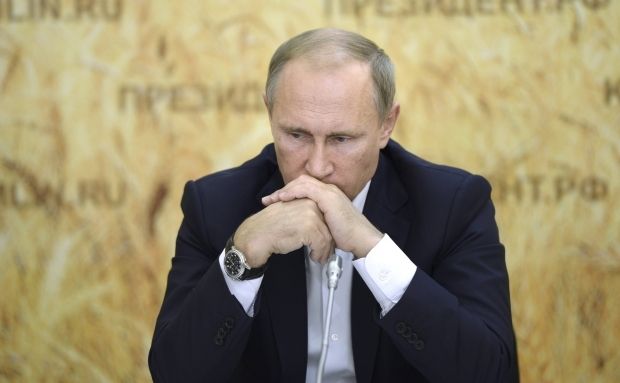 REUTERS
Putin is said to have made such remarks during informal talks at peace negotiations in Minsk earlier this year, but showed no public sign of accepting such a move, according to the report.
And as Ukraine prepares to promote its own peacekeeper proposals at the 70th Session of the United Nations General Assembly in New York, diplomats are scrutinizing Moscow carefully for its reaction.
"We need a stabilizing force, a neutral arbiter on the ground," Klimkin said.
Such peacekeepers could take the form of "either UN troops, or a hybrid force made up with EU law enforcers," he added.
How the Russians respond to Ukraine's proposals will prove a litmus test for the whole Minsk peace process, Klimkin said.
"Peace is entirely in Russia's hands. If Russia is truly interested in stability and de-escalation, it will accept peacekeepers as the best way to go. If they aren't ready to accept them, that tells you all you need to know about the … political will in Moscow for implementing Minsk," Klimkin said.
According to the agreement, control over the border between militant-held areas and Russia is to be returned to Ukrainian forces by the end of this year. Ukraine insists that this is a "red line", but most observers consider this as optimistic.