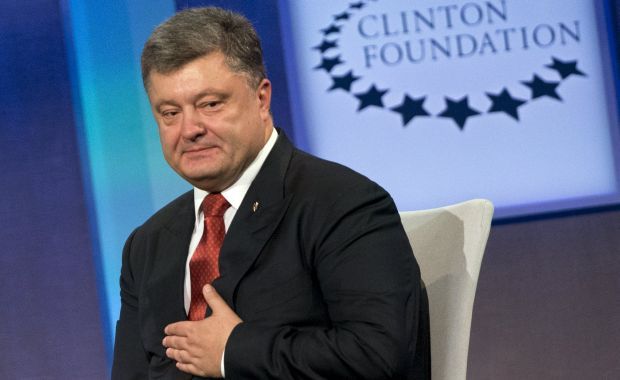 REUTERS
Talks between Obama and Putin might produce "a firmer incentive" for Moscow to comply with international agreements agreed earlier this year and last year in Minsk, Belarus, calling for a cease-fire and weapon pullbacks by all sides, Poroshenko told The Associated Press on Sunday night.
Obama and Putin are to meet on the margins of the United Nations gathering Monday. It will be their first face-to-face encounter in nearly a year amid deteriorating relations between Russia and the U.S.
Read alsoPoroshenko: Ukraine will suggest UN reform at UN General AssemblyPoroshenko stressed that Ukraine and its U.S. and European allies need to be steadfast with Russia to make sure it lives up to the terms of the agreement to resolve the crisis in Donbas, where pro-Russian separatists with support from Moscow have seized some territories and battled government forces. Russia earlier seized Ukraine's Crimea region and declared it part of Russia.
The Ukrainian leader said he expects Ukraine, the United States and the European Union to coordinate "a firm incentive for Putin to comply with the Minsk agreements."
Read alsoPoroshenko, Cameron: "Fake" elections in Donbas undermine Minsk agreements"This applies to the impossibility of holding sham elections in the occupied territory, thorough implementation of all terms of the deal, access for the Organization for Security and Cooperation in Europe to all control checkpoints, withdrawal of all Russian soldiers from the occupied territories and closing the border," he said.
"I believe that effective coordination of our actions will bring results," Poroshenko added.